Nowadays so many people spend their free time playing video games. Even though this statement is true for both children and adults, a negative stigma about gamers still exists. One of the most frequent complaints and fears is concerned with a loss in the social interactions of the players. In this article, we will talk more about it and will explain why gaming has actually become an integral part of communication and a source of maintaining human relations.
Why are we so sure that video games actually help to build connections with other people? The answer is: statistics. Despite a common belief that gamers are teenagers who sit in an isolated room playing games and seeing no one, statistic shows that the average age of a gamer is 35 and more than 70% of gamers have a habit of playing with one or more friends. This is true for both cases when people play in a group sitting in one room and exchanging emotions and thoughts and when they play and stay physically alone but communicate and cooperate with teammates online.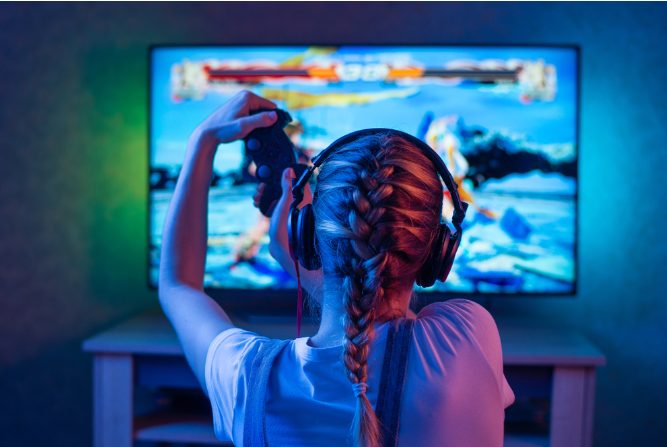 Regardless of the fact if the allies sit right beside a player or support them online, it is still required to cooperate and to learn to play in a team and be a good team member. It is true for all types of games, from role-playing WoW to action-adventure Assassin's Creed games ranked by so many websites. Out of all the young gamers, only 25% play with people they have never seen in real life. It means that the majority of their gaming mates are their family members or school friends. It also means that they discuss and share emotions offline before and after spending time online. 
Some of the games have actually been designed to improve the way people interact with each other. Such games are called pro-social and they are meant to teach kids how to help and support fellow players. Research shows that kids who play such games are more likely to make friends at school and create more connections with others. Just like that, video games that are built around civic engagement provoke their fans to be more politically active, vote in elections, join fundraising groups and volunteer more hours.
Violent games are another trigger for many unfaithful. For some reason, there is a common belief that violent games provoke violent behavior, especially among teenagers. However, it is not true. On the contrary, violent video games can become a source of releasing anger and negative emotions and for most people, they will never become a green light to repeat all the violent actions in real life. A healthy mind does differ a game from reality. Yes, always. Those who can possibly do illegal things in real life are going to be that way regardless of their gaming preferences.
At this point, it is needed to say that in order for a video game to positively impact the lives of its fans, it is crucial to spend a limited time playing. Of course, if all the free time of a person, young or old, evolves around a game, it gets harder to be active in other spheres. However, if playing does not take more than a couple of hours per day, it will definitely help in other spheres of life. Naturally, in order for a game to stimulate civic engagement, there needs to be some time to devote.
To sum up, even though there are so many negative stigmas and stereotypes about video games of a different kind, they are actually extremely helpful for socializing and communication in the 21st century. As we have seen, an incredible number of people today regularly play with their friends. Therefore, not only do video games prevent people from loneliness, but they can also stimulate pro-social behavior and even civic engagement.
Information: Source