The newly launched GALAX GeForce RTX 3090 Hall of Fame OC LAB has already managed to break 16 world performance records, and as expected we are not surprised, because GALAX (KFA2 in Europe) with its Hall of Fame series offers a VRM with 26 power phases, a 12-layer PCB, 3x 8 + 8 + 8-pin PCI-Express connectors for its power, and this model is specifically designed to withstand liquid nitrogen cooling.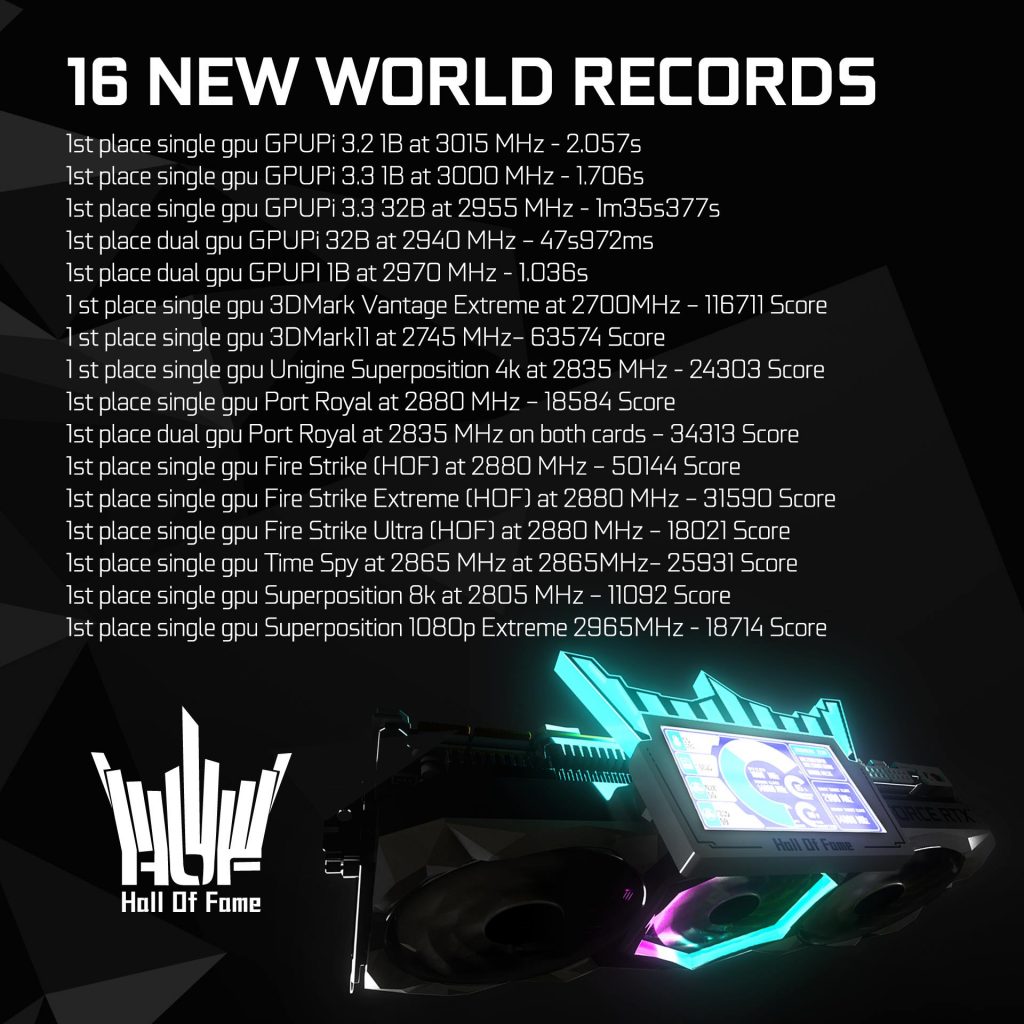 GALAX GeForce RTX 3090 Hall of Fame OC LAB has a power consumption of no less than 460W of power, although it comes with a generous standard overclocked frequency that makes it reach 1875 MHz (vs 1695 MHz Reference Mod), but thanks to extreme overclocking it managed to reach a record frequency of nothing less than 3,015 MHz.
As an example, in the 3DMak Fire Strike Ultra benchmarking software, it achieved a performance of 18,021 points with a maximum frequency of 2880 MHz, thus breaking the previous record held by EVGA's GeForce RTX 3090 with 17,248 points as it was impossible for the GPU to complete the test at a speed higher than 2730 MHz.