Since its launch, Frostpunk offered novel mechanism and ambience in the video game market that made it a success in sales from its first hours of sale. The title seemed short for many users who were left wanting more. Therefore, developers announced the roadmap for 2018 with several free DLCs.
The biggest novelty will be a completely new scenario: a customized campaign with story. Currently Frostpunk has two Campaigns: Ark and Refugees, in addition to the main story of the game; the third stage will be called Builders (The Builders).
"It's the biggest update for 2018. A new scenario with its own history and challenges. We do not want to reveal anything at the moment, but let's say you should feel excited. " They have declared from 11 bit Studios.
Possibly, the second major incorporation is a new endless survival mode, called Resistance (Endurance), a direct request from many players.
"One of the most repeated requests by the players was an implementation of some kind of endless mode or sandbox. Resistance mode is our answer to your needs. But as you can expect, it will have our identity sign ".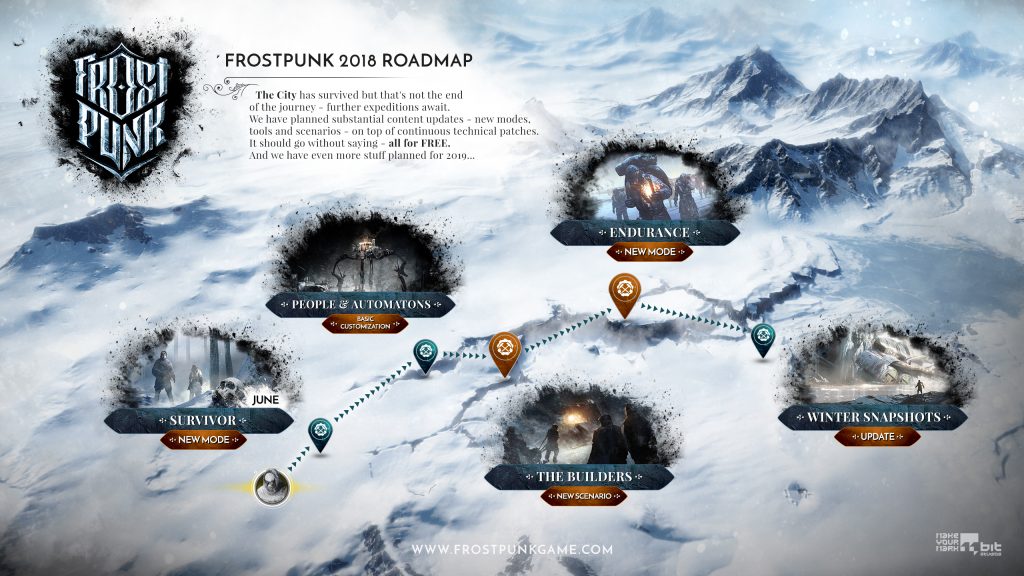 In addition to this, Frostpunk will receive a portrait mode, the possibility of changing the names of your citizens and an even more difficult mode called Survivor that will unlock new and special modifiers that will make it even more difficult. The update is expected to arrive in June and will not be the last.