Even since he debut of it Battle Royale mode, Fortnite has taken internet by the storm.
Fortnite remains to be at the cover page of every news medium on daily basis with the introduction of new modes, maps or due to any reason and this time, they have confirmed that the game is about to get a new, creative mode called "Playground".
Playground is a limited time mode which was announced last month by Epic Games which allows the players to use their creative skills and build their own content using the resources from loots. And wait, the roam time and opportunities to gather loots are also extended.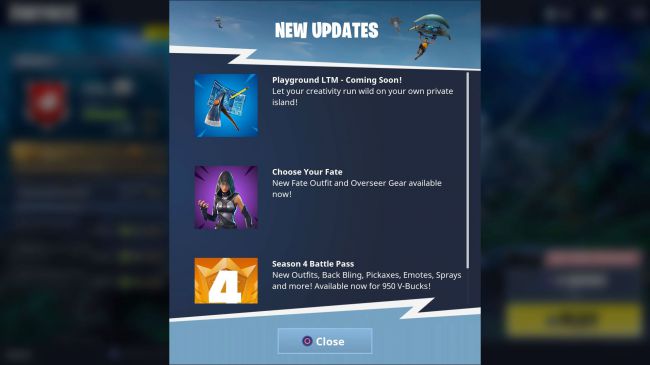 The mode's description read it as; "Let your creativity run wild on your own private island!". The players will spawn in a map along with three other players (in the form of squad) and freely roam throughout the map to find treasure, ammo, loot and much more. Interestingly, the friendly fire in turned on for this mode, so it can result in the players of the same squad fighting against each other.
According to the developers,
"Battle and build to your heart's content with an extended period of time to roam around the map as well as increased resource generation. All treasure chests and ammo crates will be spawned, try droppin' in different spots and scope out the loot. Friendly fire is on so you can scrimmage with your squad (up to 4 friends per match), but fear not you'll respawn immediately. Oh … and Lloads of Llamas."
See also: Fortnite Sues Employee For Leaking Comet Strike Surprise
While the changes in the stats while playing this mode will not be tracked on player's profile. The developer team have announced that this mode it 'coming soon', with no release date and its ending date. There are chances that the mode might get available in the game's very next update.
Fortnite is now available for PC, PS4, Nintendo Switch and Xbox One. Stay tuned for more updates!