Do you like casinos and video games? If the answer is yes, you will surely love slot games inspired by computer games. Nowadays, there are a lot of slots based on video games.
You can find various such slots all over the web, which isn't surprising since software providers are always trying to create online versions of the most popular casino games. In fact, even bingo, a casino game similar to the lottery, has an online version. 
We've had a hard time selecting only five slot games based on video games, but we've managed to do it nevertheless. Without further ado, here are some amazing examples of slots inspired by video games.
At first, Hitman was only available for computers, but as time passed the franchise started to develop console games as well. Whether you liked the original or not, you will surely appreciate the slot version since it can provide you with tons of fun. 
Hitman has 15 adjustable paylines, as well as scatters, wilds, and free spins. The slot's stunning graphics, animations, and sounds recreate the original game's atmosphere. For that reason, you will probably feel like you're playing the original version of Hitman. 
If you prefer slot games that allow you to play with virtual currency, you should definitely check out Slotomania. Slotomania offers 200 free slot games, which means you won't have to worry about losing any real money.
Most of you know Resident Evil since the franchise has television shows, comic books, video games, and movies. The game is structured as a five-reel slot that has 20 paylines and wonderful features. Any Resident Evil fan will likely appreciate the symbols present in the slot since they all come from the original video game version.
You can shoot your enemies for some nice multipliers; also, the game offers both scatters and wilds that can reward you with multiple prizes. Any fan of the original console game version will surely enjoy playing the Resident Evil slot.
This slot game resembles video games in various aspects. Just like the Vegas Downtown Slots app, Shogun Showdown is brimming with shocking bonuses and fast-paced action. The game has a 5×4 layout and over 50 paylines. Of course, its theme is a fight between two shoguns — commanders-in-chief in feudal Japan.
If those two commanders meet, you can receive different bonuses. Each of these two warrior lords is different and has various unique features. For example, one gives you free spins, while the other has sticky shogun cards that turn into different symbols after the bonus round ends. 
Although the slot has simple gameplay, its graphics are more than great. You can be sure that Shogun Showdown will keep you entertained for hours.
Call of Duty: Modern Warfare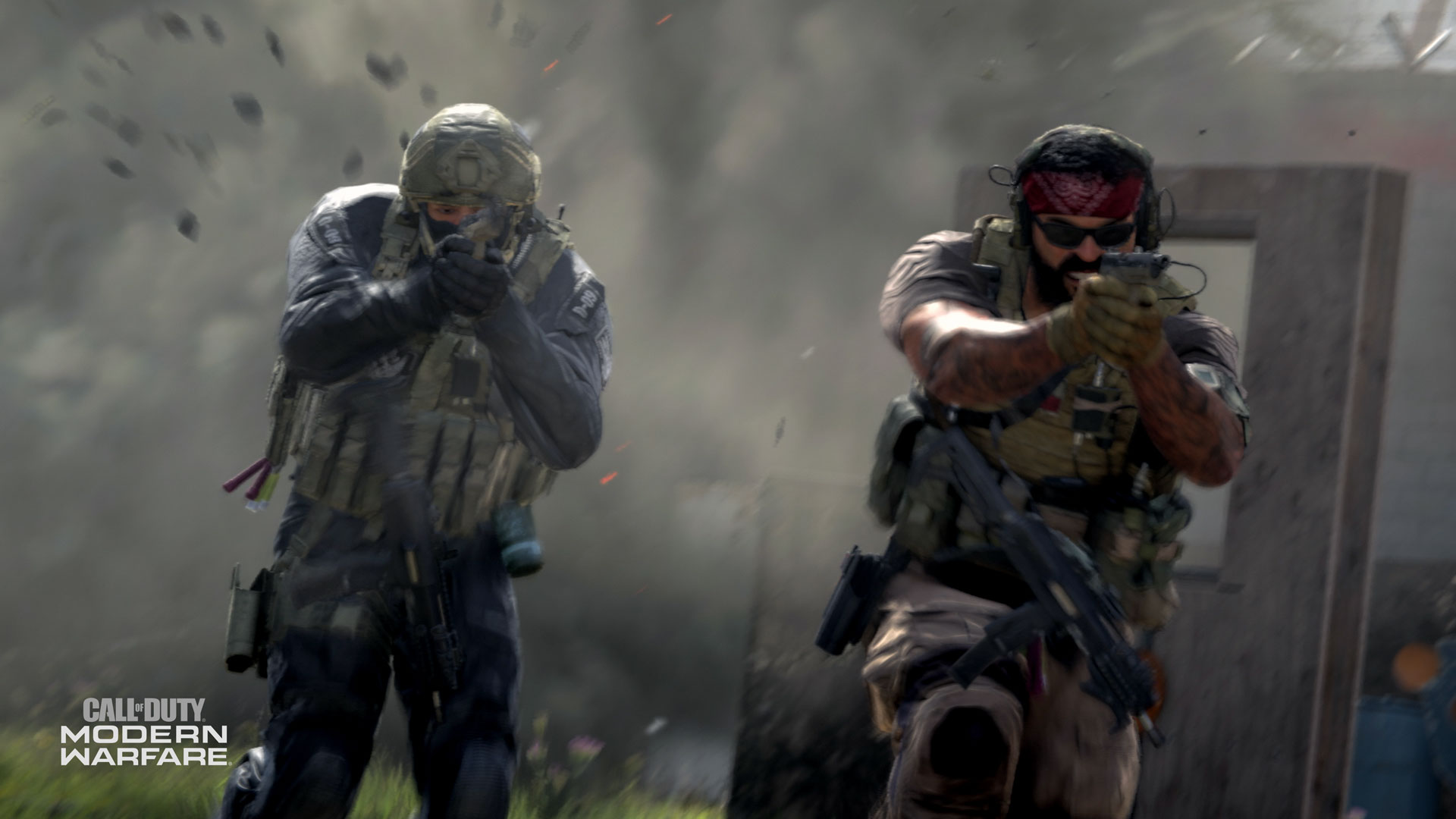 If you like games that mix warfare and dangerous tasks, this slot may be your thing. The game draws inspiration from the Call of Duty franchise and lets you immerse yourself in the battle. Most of the symbols in this slot represent things you can find in war — troopers, firearms, bombs, and more. 
The Call of Duty: Modern Warfare slot has a 3×5 layout and 25 paylines. You can trigger most of the slot's features while playing the base game. For instance, a grenade can randomly appear, go off, and add wilds to the reels, which will likely result in a ton of wins. You can also play a bonus game that has various multipliers. 
This game is considered legendary by many players. If you're old enough, you will likely remember playing the original arcade game. Space Invader was so popular that it is believed to be the highest-grossing video game of all time. You can find out more about that here.
Its slot version is a 5-reeler that has pixelated animations and 8-bit soundbites. The game features space invaders, unidentified flying objects, and space-like landscapes. What's more, the cannon and space invaders are also present in the slot — they represent the bonuses.