Square Enix today announced that that PC users will be able to play the first tutorial and the first full chapter of Final Fantasy XV: Windows Edition for free as of February 26 via the Windows 10, Steam and Origin store.
Below are the pre-purchase bonuses for each digital platform previously announced, although it is clear that everyone will prefer Steam not only for the platform itself, but for the sensational costume of Gordon Freeman. However, those who have friends with Xbox One, keep in mind that Final Fantasy XV will have support for cross-play between Windows 10 and Xbox One, so they can play the cooperative multiplayer together.
Pre-order through Microsoft Store :
The bonus "FFXV Powerup Pack" that includes the "Dodanuki" a brilliant sword created by a blacksmith, which reduces the defense of the opponent with each attack. The package also includes 10 phoenix falls and 10 elixirs.
Pre-order through STEAM :
The bonus "FFXV Fashion Collection", which contains a selection of t-shirts for Noctis that you can use.
– EPISODE GLADIOLUS shirt improves strength
– EPISODE PROMPTO shirt accelerates recovery of health points
– EPISODE IGNIS shirt increases critical damage
– COMRADES shirt increases maximum health points
Pre-order through Origin :
The bonus "FFXV Decal Selection", which contains a collection of colorful stamps for the Regalia car celebrating Gladiolus, Prompto and Ignis, along with the men and women of Kingsglaive.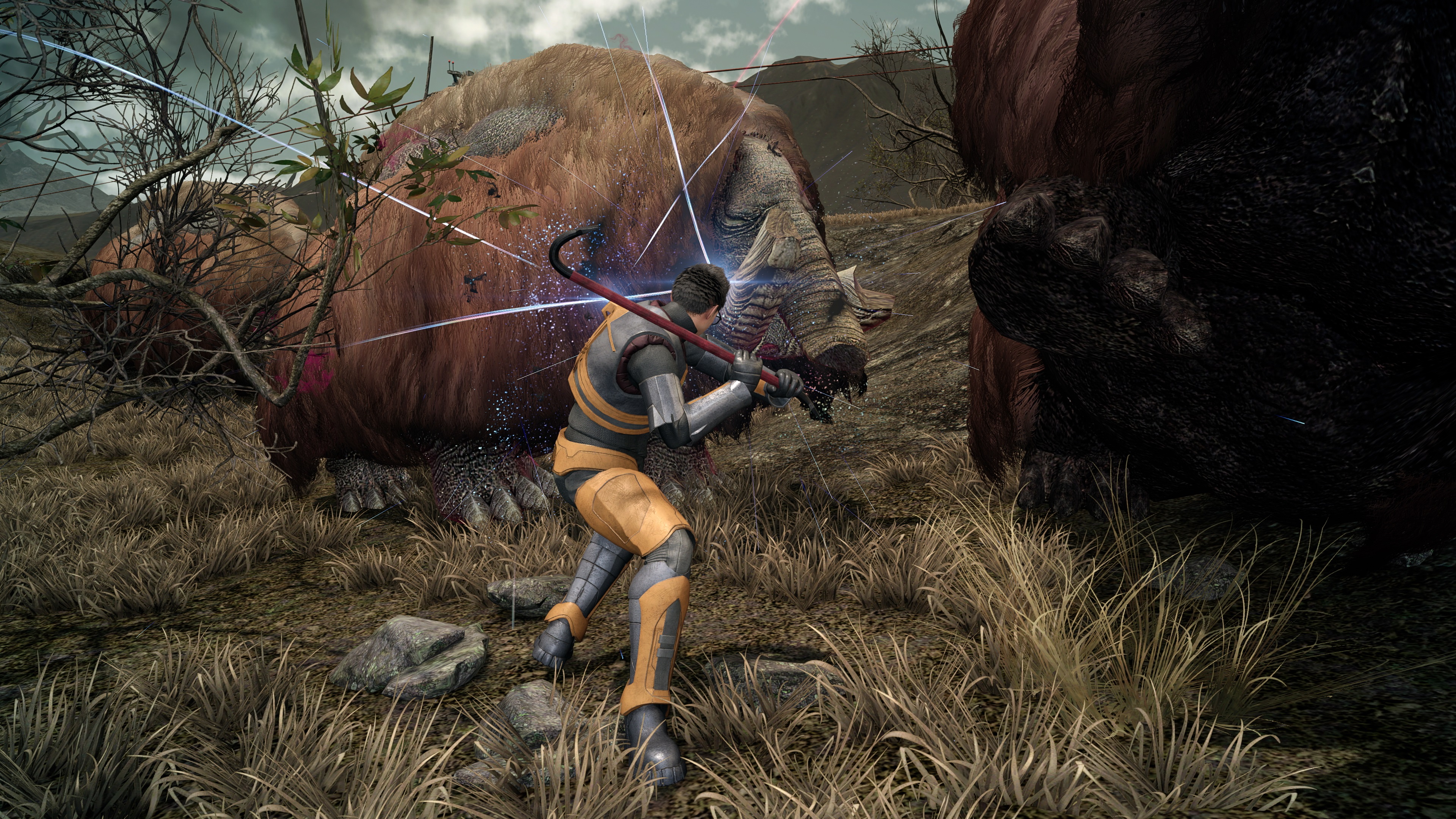 Square Enix has also published a batch of five new images:
The Final Fantasy XV Windows Edition will include all the downloadable content released for the title, so it is believed that this cooperative mode will not be available for the entire original campaign, but will only be part of the Comrades DLC, which included this mode in the version of consoles, and that is only limited to a certain set of missions in this world.
Prior to its release in PC on March 6, Square Enix released a benchmark tool to test the performance of our PCs in Final Fantasy XV, and those interested in downloading can do so at this link . The benchmark has support for 4K screens with HDR, for which Windows 10 will be required with the Update Creators Update. NVIDIA users can capture screenshots with ANSEL by pressing Alt + F2.
"NVIDIA Ansel, an in-game photo tool that will allow players to create shots from any angle, adjust with post-process filters, capture HDR images in high-fidelity formats, and share screenshots in 360 through your mobile phone, PC or VR Headset. "
The results range from Insufficient (Insufficient) to Extremely High (Extremely High), as you can see in the chart below:
| | | |
| --- | --- | --- |
| 12000 or higher | Extremely High | The game will run extremely well at a high frame rate per second and details above Very High. |
| from 9000 to 11999 | Very high | You can play the game comfortably at a high rate of frames per second and details above High. |
| from 6000 to 8999 | High | You can play the game without problems. It will run smoothly even with graphic details in Alto. |
| from 4500 to 5999 | Acceptable High | A standard performance level is expected. You can adjust the graphic options to improve or worsen performance. |
| from 3000 to 4499 | Standard | A standard performance level is expected. |
| from 2500 to 2999 | Just Low | It is possible to play the game but during the intense action scenes it may suffer some slowdowns. It is recommended to reduce some graphic options. |
| from 2000 to 2499 | Low | It is possible to play the game, although with FPS lows. It is unlikely that lowering graphic options will improve performance. |
| from 0 to 199 | Insufficient | This system does not meet the minimum requirements to play properly. |
Final Fantasy XV: Windows Edition supports native 4K resolution, as does 8K with HDR10 and DOLBY ATMOS together with continuous support for modifications. The minimum, recommended and specifications for 4K PC support for players who want to enjoy the latest experience on their system are detailed below:
Minimum Specifications
Recommended Specifications
Specifications 4K HDR
OS
Windows® 7 SP1 / Windows® 8.1 / Windows® 10 64-bit
Windows® 7 SP1 / Windows® 8.1 / Windows® 10 64-bit
Windows® 10 64-bit with update Fall Creators
CPU
Intel® Core ™ i5-2500 (3.3GHz and above)
AMD FX ™ -6100 (3.3GHz and above)
Intel® Core ™ i7-3770 (3.4GHz and above)
AMD FX ™ -8350 (4.0GHz and above)
Intel® Core ™ i7-7700 (3.6GHz and above)
AMD Ryzen ™ 5 1600X (3.6GHz and above)
Graphic card
NVIDIA® GeForce® GTX 760
NVIDIA® GeForce® GTX 1050
AMD Radeon ™ R9 280
NVIDIA® GeForce® GTX 1060 6GB VRAM
Radeon ™ RX 480
NVIDIA® GeForce® GTX 1080 Ti
Principal memory
8GB
16 GB
16 GB
Screen resolution
720p
1080p
4K (2160p)
Hard Disk Free Space in SSD
MORE THAN 100GB
MORE THAN 155GB
Sound card
DirectSound® Sound Card, Windows Sonic or Dolby Atmos
DirectX®
DirectX 11
Others
DVD-ROM / DVD-ROM * player, mouse, keyboard, gamepad **
* A DVD-ROM reader (one-side 1 layer / 2 layers) is required
** The game is compatible with gamepad, but is not required