Thanks to the past two expansions, the world of Final Fantasy XIV has become bigger and more diverse. And once again, with the upcoming expansion, Shadowbringers, it is poised to get even bigger with more surprises in store.That means more chances to earn FFXIV Currency! In fact, Warriors of Light–or this time, Darkness–will be going beyond Hydaelyn this time. And in the realm beyond the one adventurers have come to know, there are lots of places worth getting excited over.
Crisis in Fourteen Eorzeas
As mentioned in the intro, Eorzea's heroes will become Warriors of Darkness and travel to other worlds because they have been flooded by Light. These alternate realms came about when Hydaelyn cast out Zodiark from the ocean. By doing so, however, reality was so stressed that it was broken like a mirror. While the original Hydaelyn, also known as "The Source" is unaffected, "reflections" of itself came into existence; to be more precise, fourteen other worlds. It seems like Square Enix has struck gold lore-wise, as they can use this to make a slew of new places and content that can allow you to keep grinding and make more FFXIV Gil in the process.
Going back, Shadowbringers will be taking players to the first world created by that shattering in order to save it from the Conveniently known as The First, it's in many ways similar and at the same time different from The Source. Here, adventurers will arrive in the region called Norvandt. The mainstay hub for this area is called the Crystarium. Aptly named because it's situated near a giant crystal growth, this city, whose elegant buildings aremade of glass, will serve as the Warriors of Light-turned-Darkness's home away from home.
Spitting Image But Not Really
Recently, the official Final Fantasy XIV YouTube channel uploaded a preview for Eulmore, giving us a preview of the upcoming endgame hub. From a distance, Eulmore, situated on a cliff, looks like LimsaLominsa. That's because it's this world's exact analogue of the major naval city-state, except that it's nowhere near the ocean. Other than that, the city features a skyline of ornate domes, which are either golden and has a spire, or balloon-shaped and are a combination of blue and purple. Also, the city's walls and towers are draped in purple and red flags with ornate golden designs.
Last but definitely not least and undeniably noticeable would be the stark differences in the living conditions inside and outside of the city. At the foot of the cliff are slums full of makeshift houses made of plywood, while the inside, which is obviously inhabited by the wealthy, has a gorgeous neoclassical aesthetic.
Rich, Poor, Light, Darkness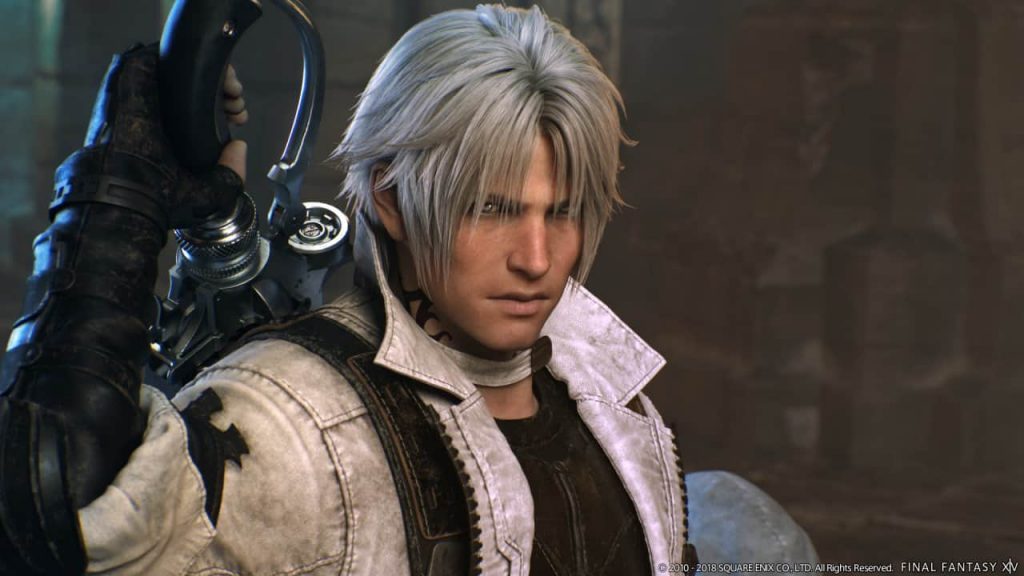 In relation to the events of the story, the affluent citizens are well aware of the impending end of the world. However, rather than prepare for this cataclysm, they have chosen to live the last of their days living in utter debauchery. As for the impoverished, many of them seek to become a part of Eulmore's privileged class. Unfortunately, most of them don't succeed.
As of now, players haven't been told yet if there will be some quest lines–or even the main story–that will touch on the social issue of class divide. However, it is highly likely that there will be at least one. And if there won't, the creative team in charge of the game is superb when it comes to telling stories outside of quest lines.
It's a whole new world. Or rather, for Hydaelyn, worlds, and Warriors of Darkness are now at stop numero uno. Will there be more to come? Hopefully! But for now, let's just appreciate The First and its fine cities.