Ubisoft today announced the first novel based on its iconic open-world franchise, Far Cry. Far Cry Absolution will be released on February 11, 2018 and will be published by the Ubisoft in-house initiative and distributed by Simon & Schuster in the US and Canada in eBook formats.
Written by acclaimed novelist Urbain Waite, Far Cry Absolution is set before the events of the new installment of the Far Cry 5. Nestled among the mountains and plains of beautiful Montana, the small town of Fall's End and its citizens are kept awake by the growing presence of a fanatic cult in their daily lives known as The Eden's Gate Project. When the authorities refuse to investigate what happened to her parents and brothers. Local bartender Mary May Fairgrave decides to take matters into her own hands. Facing a dangerous and omnipresent adversary, Mary May has few chances to succeed, but the unexpected intervention of one of the cult's former members, William Boyd, could change everything.
You Might Like: Far Cry 5 will not have Radio Towers or Mini-Map
"Far Cry Absolution offers fans the opportunity to immerse themselves in Hope County and learn about the motivations and history of Resistance members who will join the battle against the Eden's Gate Project," said David Bedard, Product Manager. "Far Cry Absolution also provides a glimpse into cult methods, giving a thorough look at the effects it will have on the local population."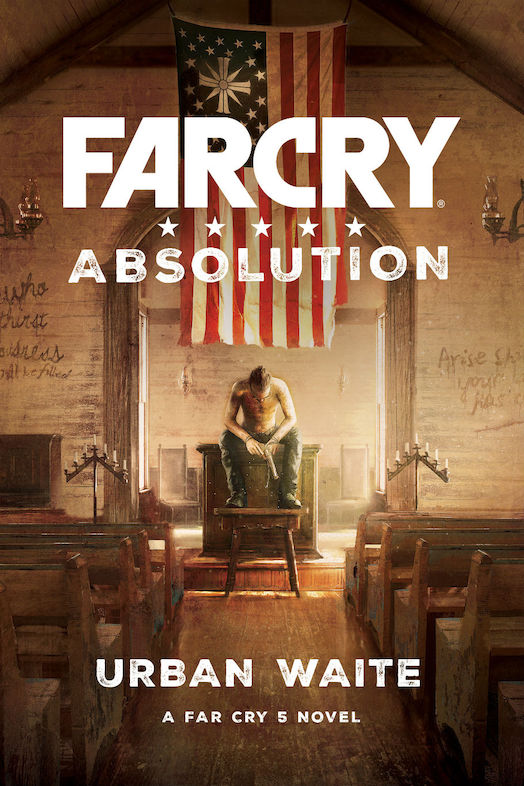 Released in 2004, the Far Cry video game franchise has sold more than 42 million units worldwide. The immersive first-person shooter saga is renowned for moving players to exotic and hostile environments ranging from the impenetrable lands of the Himalayas to the arid plains of Africa. In 2018, Far Cry will arrive in the United States and take users to see Hope County in Montana.
Far Cry 5 will be released on February 11, 2018 for Xbox One, PlayStation 4 and PC.