Just three weeks after Far Cry 5 release on Steam and Uplay, as well as on Playstation 4 and Xbox One, the Italian group of crackers Conspiracy reported today that they have been able to crack version 5.0 of Denuvo anti-tampering technology implemented in Far Cry 5, with the additional VMProtect (similar to Assassin's Creed Origins with Denuvo 4.8 and VMProtect) . Previously, the group had also cracked Sword Art Online: Fatal Bullet, which also featured Denuvo 5.0.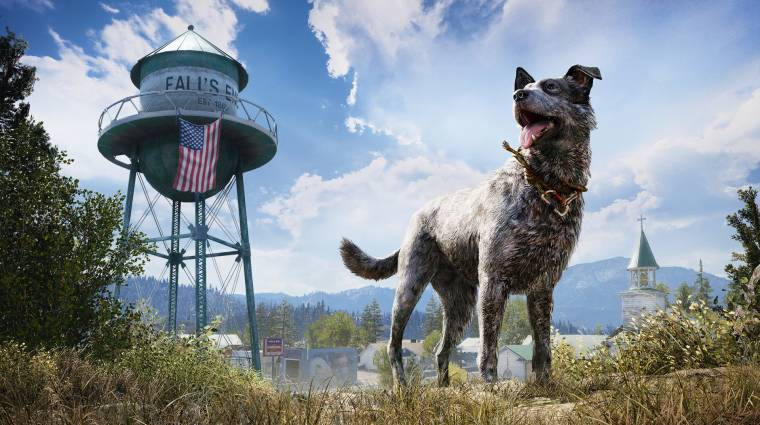 Dragon Ball FighterZ, Puyo Puyo Tetris, A Way Out are others that have Denuvo 5.0 and have not been cracked yet. On the side of Denuvo 4.8, the only ones that remain to be cracked are Injustice 2, Football Manager 2018 and Star Wars Battlefront II.
If you are thinking about playing Far Cry 5, remember to take a look at the minimum and recommended requirements.
Far Cry 5 Minimum System Requirements for 720p:
OS: Windows 7 SP1, Windows 8.1, Windows 10 (64-bit versions only)
Processor: Intel Core i5-2400 @ 3.1 GHz or AMD FX-6300 @ 3.5 GHz or equivalent
Video Card: NVIDIA GeForce GTX 670 or AMD R9 270 (2GB VRAM with Shader Model 5.0 or higher)
RAM memory: 8GB
Graphic Configuration: Low
Far Cry 5 Recommended System Requirements (1080p / 60 FPS):
OS: Windows 7 SP1, Windows 8.1, Windows 10 (64-bit versions only)
Processor: Intel Core i7-4770 @ 3.4 GHz or AMD Ryzen 5 1600 @ 3.2 GHz or equivalent
Video Card: NVIDIA GeForce GTX 970 or AMD R9 290X (4GB VRAM with Shader Model 5.0 or higher)
RAM memory: 8GB
Resolution: 1080p
Graphic Configuration: High
Far Cry 5 Recommended System Requirements (4K / 30 FPS):
OS: Windows 10 (64-bit versions only)
Processor: Intel Core i7-6700 @ 3.4 GHz or AMD Ryzen 5 1600X @ 3.6 GHz or equivalent
Video Card: NVIDIA GeForce GTX 1070 or AMD RX Vega 56 (8GB VRAM with Shader Model 5.0 or higher)
RAM memory  16GB
Resolution: 2160p
Graphic Configuration: High
Far Cry 5 Recommended Requirements System (4K / 60 FPS):
OS: Windows 10 (64-bit versions only)
Processor: Intel Core i7-6700K @ 4.0 GHz or AMD Ryzen 7 1700X @ 3.4 GHz or equivalent
Video Card  NVIDIA GeForce GTX 1080 SLI or AMD RX Vega 56 CFX (8GB VRAM with Shader Model 5.0 or higher)
RAM memory: 16GB
Resolution: 2160p
Graphic Configuration: Alta / Ultra