We continue with the news of Far Cry 5, a game that is generating much expectation, considering that it will arrive in February 2018. Ubisoft continues to announce details and this time we have details on the cooperative mode.
Far Cry 5 will have a cooperative campaign mode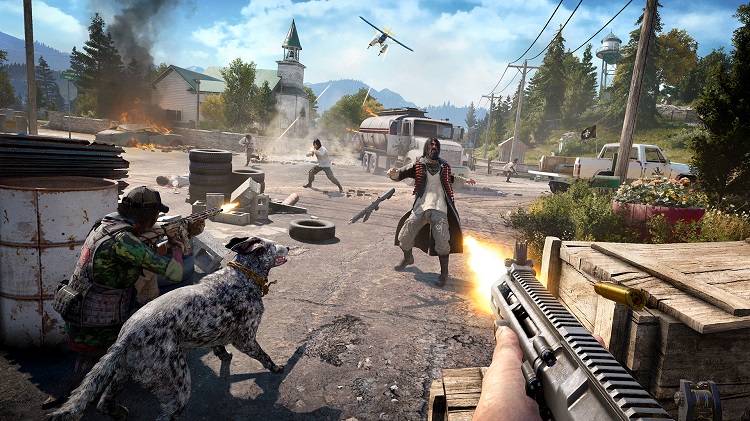 Far Cry 5 will be able to completely play in a cooperative campaign mode, unlike Far Cry 4, where the possibility of playing with friends was limited exclusively to secondary missions. On the other hand, throughout the story we will be able to recruit other people, so they will help us in the adventure.
Ubisoft Montreal has promised that this installment of the Far Cry series will be like a playground for the players, full of decisions, lots of action, and a great variety of vehicles like airplanes, tanks, vans and cars, all armed with different classes of weapons. In addition, according to the developer, the world of Far Cry 5 will evolve according to our actions throughout the game, creating different scenes in each case.
Far Cry 5 will arrive on February 28, 2018 for Xbox One, PlayStation 4, and PC, and will have full support for the new generation of consoles, Project Scorpio and PS4 Pro.