Last month, it was reported that the support for the mods for Fallout 4 and the forthcoming Skyrim Special Edition was cancelled due to Sony's refusal. According to Bethesda, the studio was under discussion related to the mod support for Fallout 4 on PS4 as it is currently available for PC and Xbox One as well, but the things didn't go well and the Sony refused for the support.
However, it seems that both the parties have decided to work on the terms and finally, the Fallout 4 and Skyrim Special Edition will be getting mod support for the PlayStation 4 gamers. Skyrim remastered will be the first game getting mod support on the PS4 on its launch later this month, while the launch date of Fallout 4 mods is yet to be announced by Bethesda. According to Bethesda,
"We and Sony have worked hard to make this possible. Mods on PlayStation 4 will allow you to modify and create your own content by using our Creation Kit available here. You will not be able to upload external assets with your PlayStation 4 mods, but you will be able to use any assets that come with the game, as most mods do."
In addition to the news, Bethesda also announced that both the games, i.e., Fallout 4 and Skyrim Special Edition will supported with 4K resolution on with the upcoming PlayStation 4 Pro. Fallout 4 will be getting enhanced graphics and lighting, allowing PS4 gamers to enjoy 4K visuals on one of the best RPG of last year. Below is the 4K screenshot of Skyrim Special Edition shared by Bethesda, featuring amazing in-game environment;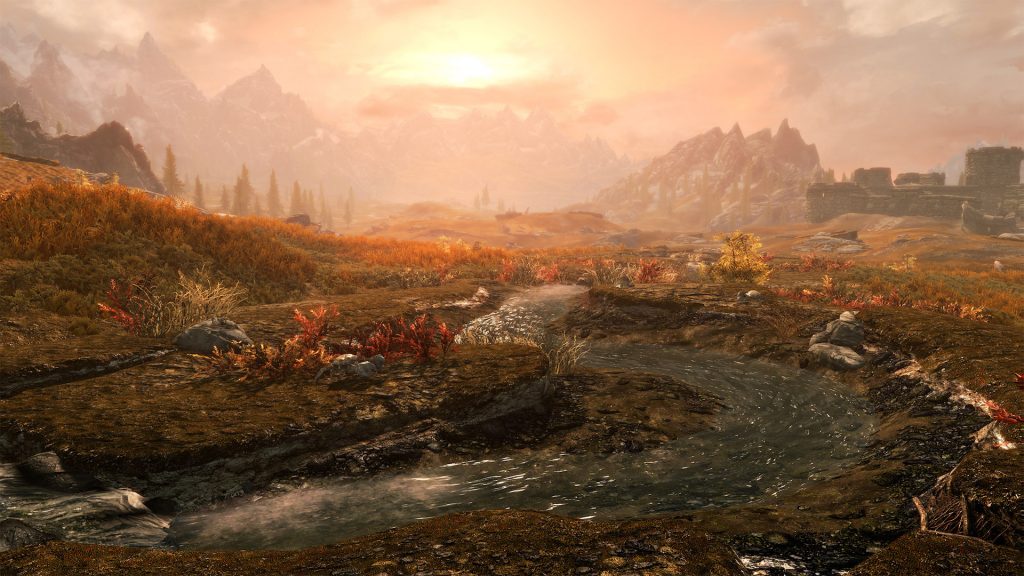 Players will require an account on Bethesda.net in order to download mods for the PS4 once it gets available. Recently, Bethesda released the final DLC for the Fallout 4 called as Nuka World, which takes players to a trip to a big amusement park and park zones and some new features, while the Skyrim Special Edition is set for release on October 28th. Stay tuned for more updates!
See also: Fallout 4 Update 1.7.19 Rolled Back Due To Issues