EVGA has finished the mass production phase of the EVGA Z10 mechanical keyboard, which is the first gaming keyboard of the company that was presented at beginning of the year during CES 2018, and that will begin arriving in stores from the next few weeks, although it is not yet listed on the company's official website.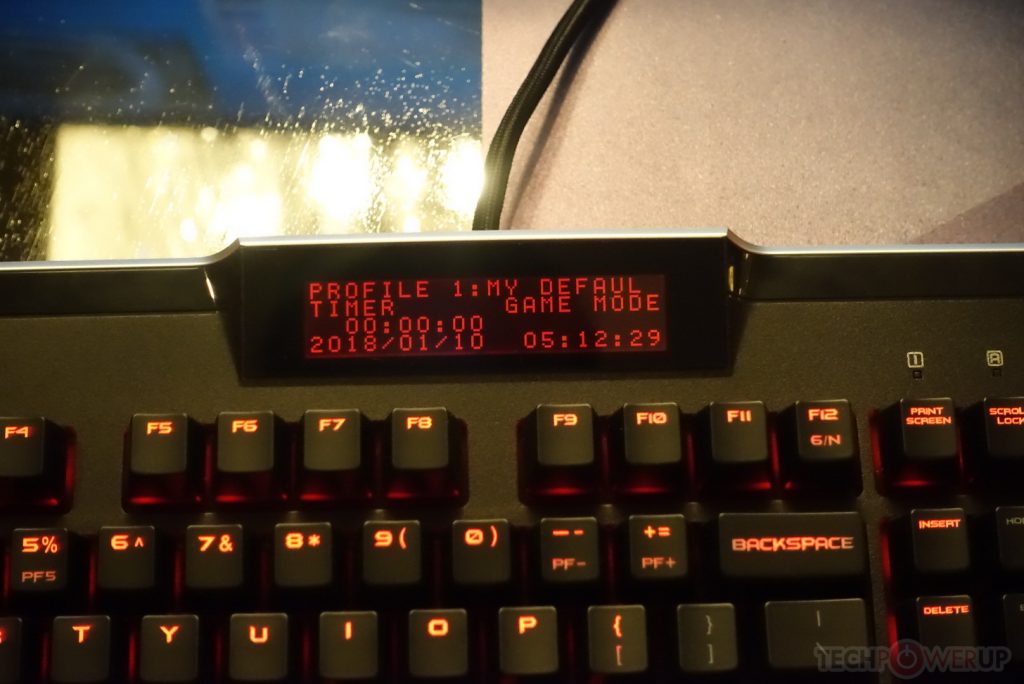 We remind you that the EVGA Z10 is a keyboard focused on Gamers. The keyboard makes use of Kailh mechanical switches available in Blue and Brown color promising a lifespan of at least 60 million pulses before presenting any kind of problem. All these buttons are accompanied assembled in an aluminum chassis and accompanied by a red LED backlight system.
There are also some additional keys for the management of macros, multimedia keys, Anti-Ghosting system, an LCD screen that will serve to offer additional information, two USB 2.0 ports, we have a slider to manage the level of brightness and another for the volume, and the so thankful palm rest  that can be removed in case you do not want to use it.
The information of the EVGA Z10 completed with a plastic clamp to remove the keys in an easy way if we want to clean the keyboard, we have additional keys if in the future we suffer some mishap, an advanced software for the management of macros, lighting, or the configuration of the LCD screen. Regarding its availability and price, not a word.