The American company EVGA at the Computex 2017 exhibition officially unveiled the GeForce GTX 1080 Ti Kingpin Edition, designed with the participation of well-known Overclocker Vince Lucido. The masterpiece is created on the unique PCB design, taking into account the characteristics of extreme benchmarking sessions. The graphics card is based on NVIDIA GP102 GPU core, which can be guaranteed to overclock up to 2025 MHz.
EVGA Unveils GeForce GTX 1080 Ti Kingpin Edition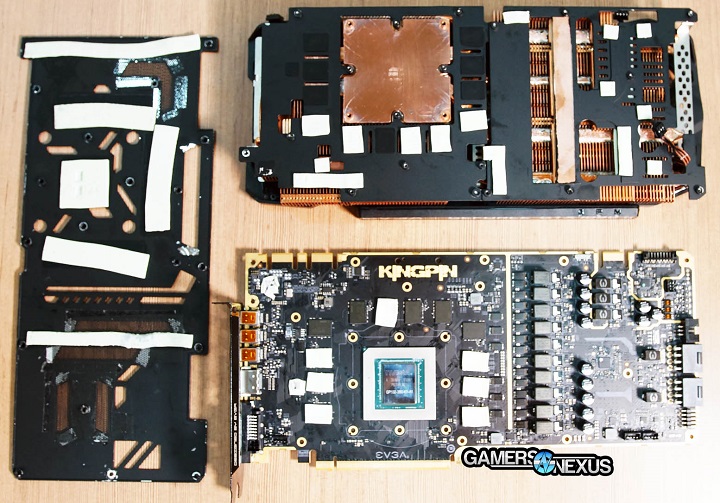 For cooling the EVGA GeForce GTX 1080 Ti Kingpin Edition graphics card meets the massive copper cooler on multiple heat pipes, equipped with three 100-mm fans. The cooling system is fully compatible with the EVGA iCX technology, which implies the presence of PCB in the number of additional temperature sensors, so that the rotational speed of each fan is automatically adjusted depending on the temperatures.
One of the notable features of the graphics card is custom design the backplate, EVGA logo on the backplate is equipped with an LED RGB-backlit. For display outputs card features Mini DisplayPort (x3), HDMI and DL-DVI. With this installation of the water block it will occupy only one slot.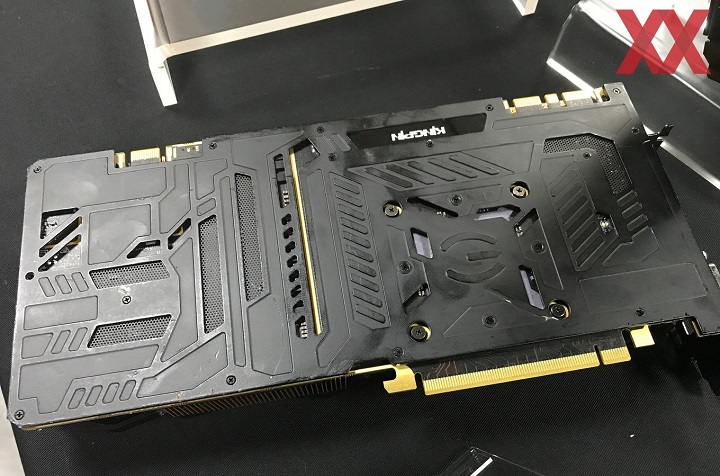 As for the card, it has a 15-phase power phase design and you need two 8-pin PCI-E connectors to power this beast. In addition, a connector for corporate Overclocking EVBot console. Among other distinctive features of novelty worth noting the presence of three VGA-UEFI chips, one of which contains settings for extreme Bench sessions using liquid nitrogen. To select the appropriate firmware using a small three-position switch.
EVGA GeForce GTX 1080 Ti Kingpin Edition is scheduled for July, the recommended price will be announced later.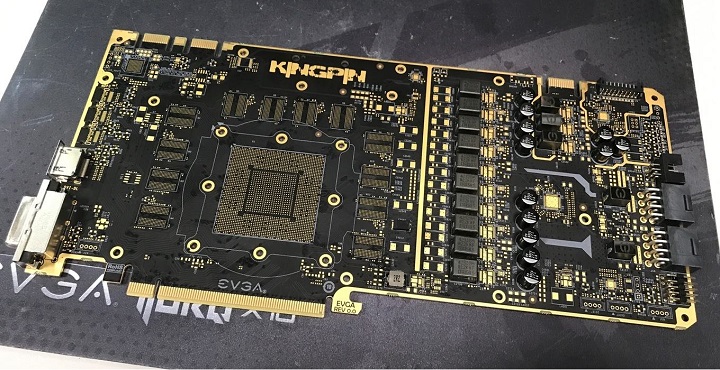 Sources:
Hardwareluxx
GamersNexus