Battlestate Games today brought a new batch of screenshots of the next land extension and modifications to be added to the customs complex area in the extended alpha of Escape from Tarkov.
Escape from Tarkov – New Screenshots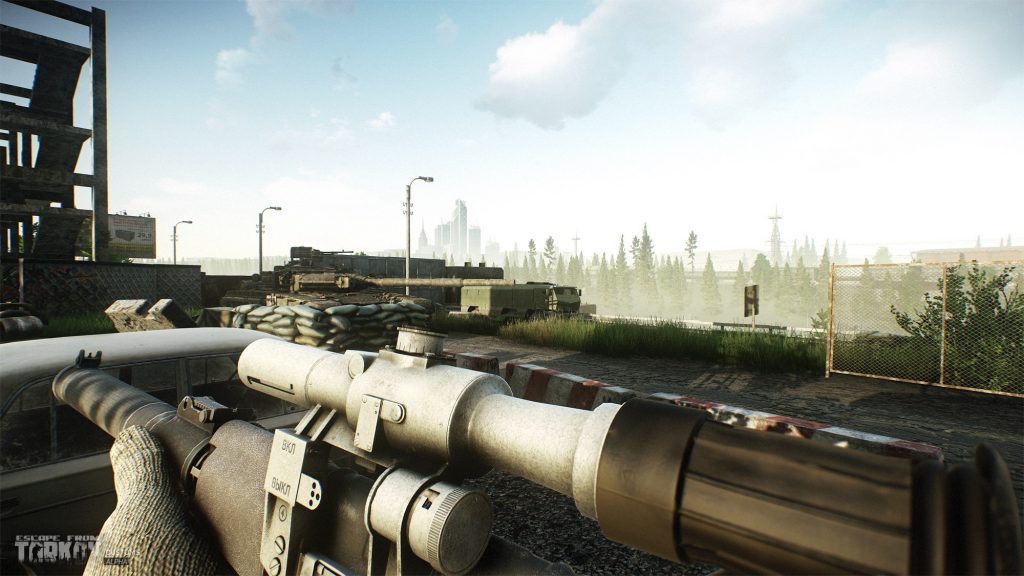 A new way of crossing the river will be added and some parts of the factory facilities will be opened. Also new spawn points and new secret passages will be implemented.
Escape from Tarkov is an online FPS / TPS with a hardcore audience in mind, combined with RPG elements similar to the STALKER saga. The game takes place in the hermetic city of Tarkov, which has become an area of ​​conflict between two military companies. In its role as a combat simulator in a highly damaging environment, the game uses multiple system modules to achieve a completely immersive gameplay and an unparalleled sense of reality.
The alpha version of Escape from Tarkov is available to those who have purchased the 'Edge of Darkness' edition at a cost of US $ 149.99, while with the 'Prepare for Escape' and 'Left Behind' editions will cost you $99.99 and $74.99, there is a 50% and 25% chance of participating in it.
Escape from beta Tarkov is planned for mid-2017 and those who are interested can register at this link.
Escape from Tarkov Features:
Story-driven scenario based walkthrough as one of the multiplayer gamemodes. Complete raids on large scale locations with your friends or alone.
Explore many of the unique and authentic locations of Tarkov city and it's suburbs: citizen blocks, chemical plant area, AA military base, the heart of Tarkov city, private living zone and others in realtime weather conditions and time of day changes.
Discover concealed locations – reserved facilities and stocks, sealed TerraGroup offices and underground warehouses.
Find useful information and items which will help to understand what is going on in the city.
Cooperate with ex-enemies, change the priorities to unfold the mysteries and escape from Tarkov alive.