Epic Games Store today announced that publishers Ubisoft and Versus Evil will give away Assassin's Creed Syndicate and Faeria, respectively, from February 20 to 27, 2020 on Epic Games Store. At first, it was only going to be Faeria, but today Epic Games added Syndicate to its store and announced that it can be redeemed for free.
Two free games are better than one.

Surprise! Assassin's Creed Syndicate will also be free on the Epic Games Store this week, starting February 20.

👀 https://t.co/mE4FRx0KvK pic.twitter.com/R7lGDDrYgv

— Epic Games Store (@EpicGames) February 17, 2020
Faeria is an award-winning indie card game, where the greatest fun happens because you won't have to spend all your money to complete the deck, since they ensure you can unlock the 300 available cards in less than 50 hours of play. The game also promises more than 100 hours of entertainment thanks to the inclusion of solo missions, cooperative missions and headbreakers.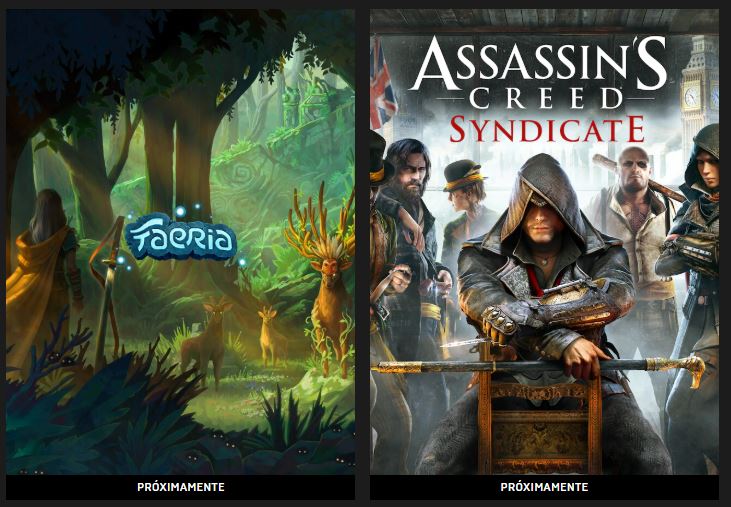 On the other hand, Assassin's Creed Syndicate will take us to a London of 1868 in the middle of the Industrial Revolution, little more must be said of this title that combines an open world with stealth and action that requires an Intel Core i7-3770 @ 3.50 GHz or an AMD FX-8350 @ 4.00 GHz with 8 GB of RAM and a GeForce GTX 760 / GTX 970 or a Radeon R9 280X as a recommended requirement.