Enermax announced the launch of its LIQTECH TR4 water cooling solutions, which are available in sizes of 240 and 360 mm designed to cool the high performance AMD Ryzen Threadripper CPUs. As expected, the only difference between the two models is the size of the radiator and the use of 2 and 3 fans respectively.
Enermax LIQTECH TR4: Liquid Cooler only for Ryzen CPUs Threadripper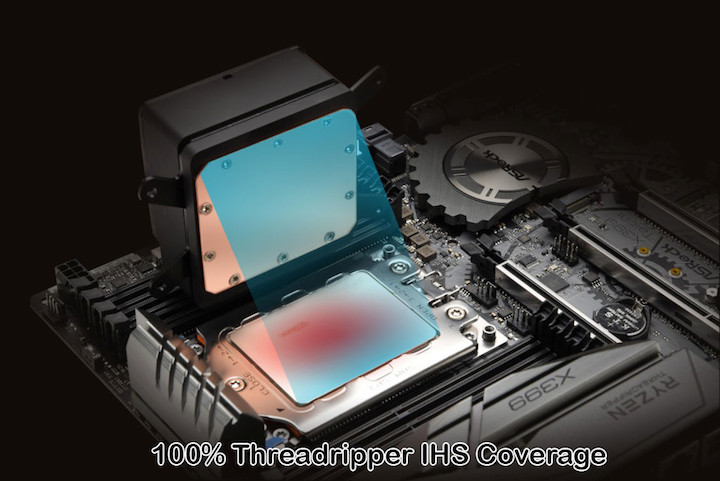 You Might Like: Ryzen Threadripper 1950X is 45% faster than the Core i9-7900X
LIQTECH TR4 uses a 39 mm thick aluminum radiator attached to a copper block using a pair of 400 mm polyamide tubes, where the robust water pump (at 3000 RPM) can supply a flow of coolant up to 450 liters per hour. This liquid is cooled by means of fans of 120 mm with ceramic bearings capable of rotating between 500 and 2300 RPM generating an air flow of up to 102.17 CFM together with a static pressure of 6.28 mmH2O and a sound of 28 dBA adhered with pads Rubber to absorb any possible vibration.
The copper block completely touches the surface of the Threadripper CPUs, in the upper part of the block we have a backlit logo, and both liquid coolers will go on sale from this month (August), although the recommended cost of new products will be announced later.