As reported yesterday, a user who had purchased DOOM Eternal from the Bethesda store had found a second executable file for the game in another folder, which did not contain Denuvo's anti-tamper solution..
Similar to RAGE 2 on its release day, this allowed the game to playable in a matter of hours without purchasing it, just like the now-cracked DOOM Eternal. Initially, some pirates had downloaded the latter's files along with Denuvo's free executable, although the exe still required users to log in with a Bethesda account. Now, the CODEX group properly cracked it without requiring Bethesda.net account.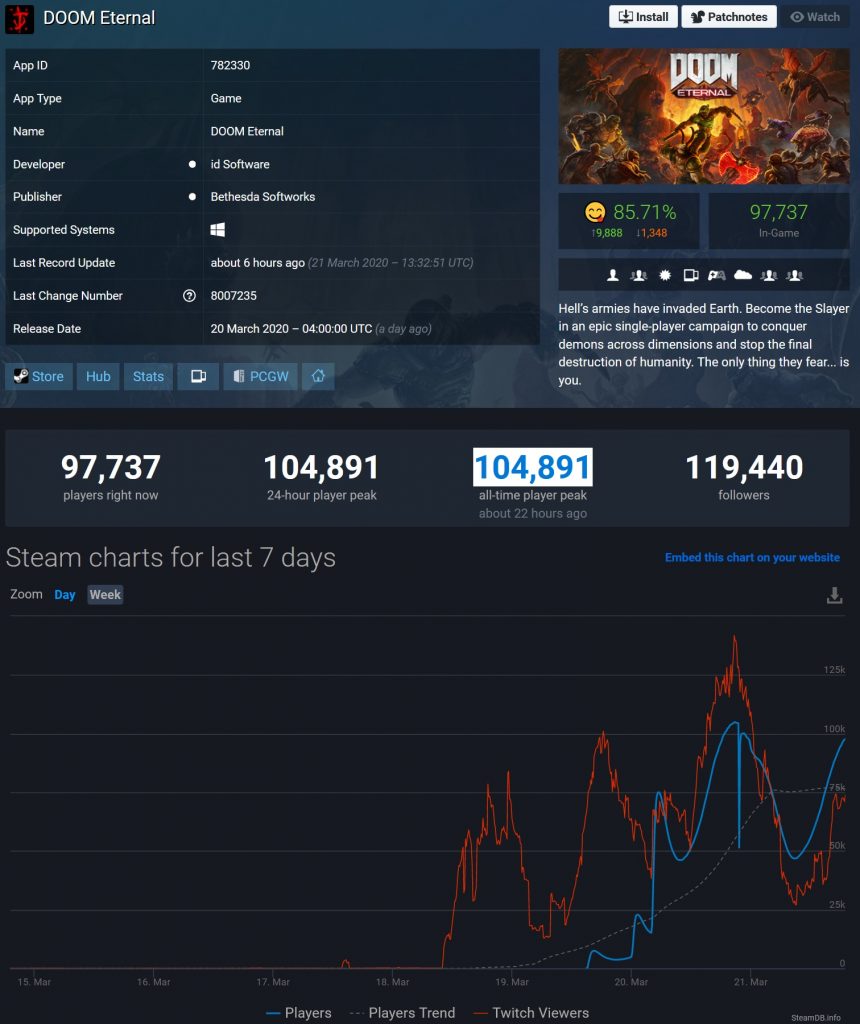 This is the second severe mistake that the publisher makes and probably someone will pay dearly for it. It is unclear how twice in a row the same error occurred – malicious or not – with two IPs from Id Software – unless RAGE 2 was not developed by ID.
On the other hand, DOOM Eternal had a strong debut on Steam, reaching 104,891 users playing at the same time.
In short, despite having cracked so soon due to another oversight from the publisher, the new DOOM is doing very well in terms of sales, and all this without counting the physical copies that correspond to the Bethesda client, added to those of consoles including PlayStation 4, Xbox One and Nintendo Switch.
If you are going to play it, remember to download the new AMD or Nvidia drivers released a few days ago.