After yesterday's leaked details, Disney officially announced remastered versions of the classic Aladdin (1993) and The Lion King (1994) platforms will soon launch on PC via Steam, PlayStation 4, Xbox One, and Nintendo Switch for $ 29.99 or regional price on Steam.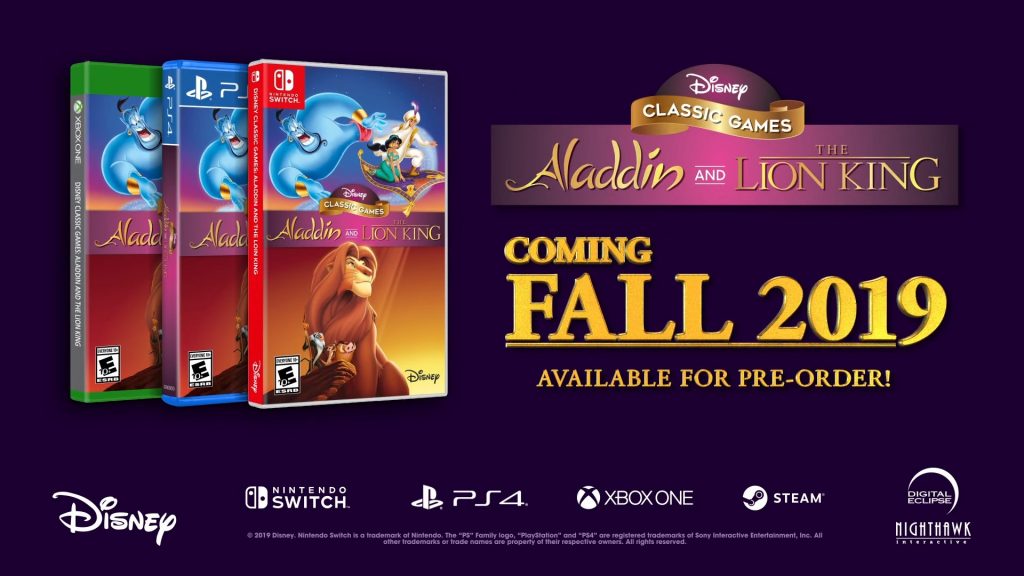 These new editions will be accompanied by three different original versions of each game (including Super Gameboy and Genesis for The Lion King / Aladdin, not the SNES of the latter) and their soundtracks, and both can be played in 1080p resolution with new filters and visual improvements. Art gallery has also been included and, in the case of Aladdin, it has difficulty settings, camera improvements, bug fixes and some surprises for fans.
There will be some additions such as the Watch mode, which allows the AI ​​to play the game so that the player can then resume it at any point, in addition to the possibility of rewinding or advancing the progress of the game, or saving the progress anywhere.