As it happens, in most leaks of unannounced games, Devil May Cry voice actor Daniel Southworth, known for voicing Vergil in the iconic franchise, gives us hype worthy news about the next iteration of Devil May Cry series with the courtesy of an innocent looking tag on social media.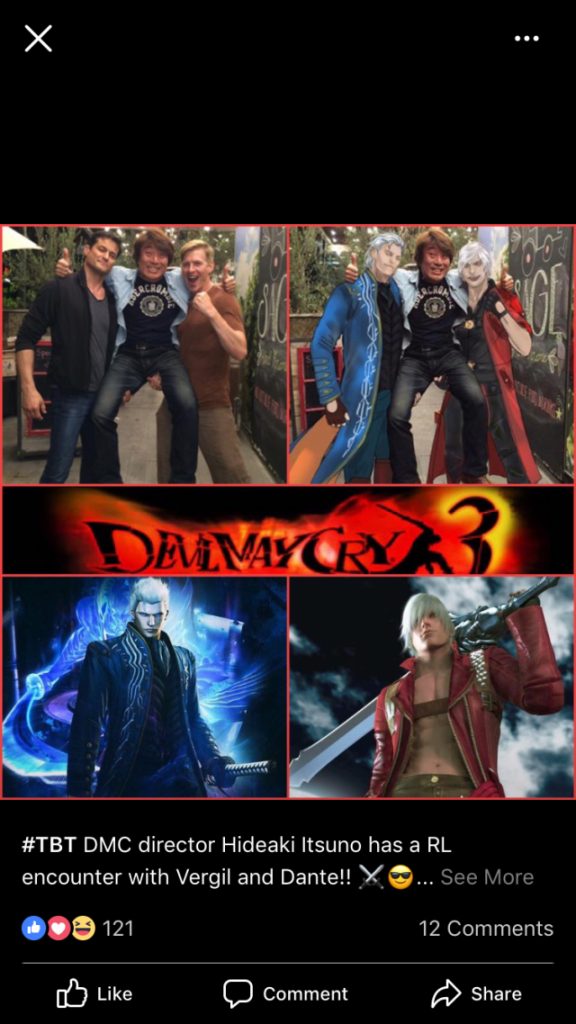 In a post on his Facebook account, where he posted a photo with Hideaki Itsuno, director of the series, and next to Reuben Langdon, Dante's voice, he escaped the hashtag # E3, practically confirming the revelation of the game during the event that will begin next June 12 in Los Angeles.
Previously, a complete list of details about this release had been filtered through the ResetEra forums , where you can find plenty of details about Devil May Cry 5. According to sources, the game would be launched in the fiscal calendar year of 2019. That means sometime between April 2018 and March 2019, after more than three years in development, being the Devil May Cry with more production of the whole saga. There is also some news on a temporary exclusivity for PlayStation 4, and then it would reach to the PC platform. This new installment, which is being developed in Unreal Engine 4, would continue with the Devil May Cry 4 events, and would have more than one playable character throughout the entire campaign.