According to an email sent to PC users with information on the migration of Destiny 2 from the Battle.net platform to Steam, whose official launch of the free-to-play version 'New Light' along with the expansion 'Shadowkeep' coming on 1st October, after expension the full game could reach 165 GB.
Currently, the download of Destiny 2 on Battle.net is 84 GB and occupies 87.7 GB on disk, so we would be talking about the biggest expansion of the game. In Steam, it is mentioned that the space required by Destiny 2 will be 105 GB, although this figure is subject to change, and would surely correspond to the client without the Shadowkeep expansion.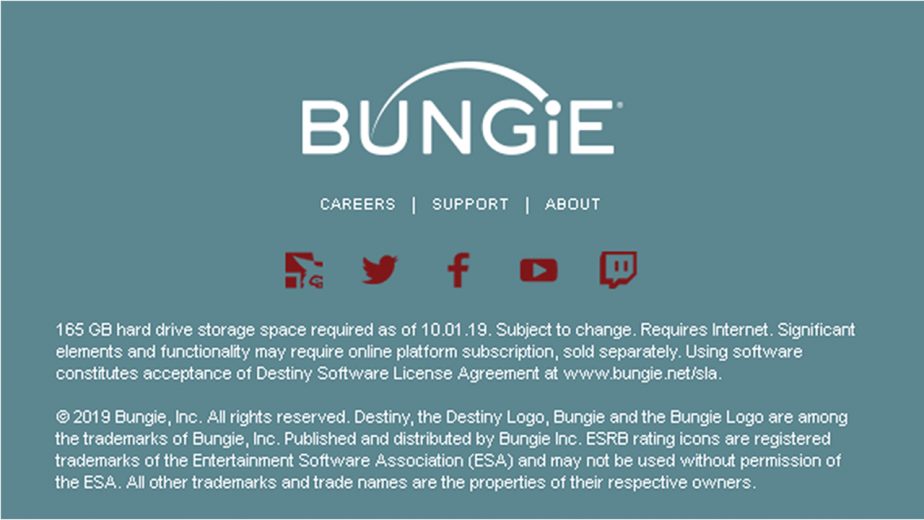 Bungie previously announced today that PC players will be able to begin the process of transferring their account and all of their Battle.net content to Steam on August 20 and three days later, those who already have Destiny 2 on PC can download it directly from Steam.
This will give the PC community plenty of time to prepare for the launch of the new Shadowkeep expansion on October 1, when the Free-to-play version of Destiny 2 will also be available.
Q: What purchases and licenses of Destiny 2 will be transferred from Battle.net to Steam? 
A .: The migration for PC from Battle.net to Steam will include a single transfer of ALL property rights that the player already has (expansions, money, account, seasons, etc.).
Q: Can players reserve Shadow Bastion on Steam now and migrate their Battle.net account later?
A .: Yes. Players can buy Destiny 2: Shadow Bastion on the Steam product page now and migrate their account later.