A leaked Destiny 2 poster revealed that the game would be released on 8th September. The image is not very clear and we also don't know from where it comes, besides been written in Italian and that it affirms that there will be a beta before its launch. The poster also indicates that the PS4 will get beta access before other platforms.
Destiny 2 will be released on 8th September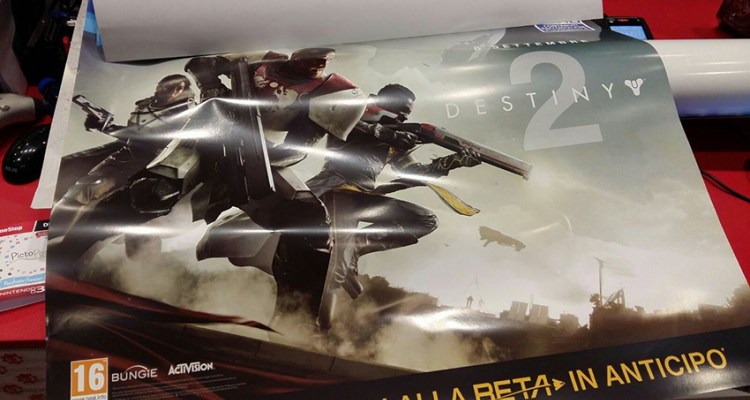 From above poster you can see three Guardians without helmets. We spot what looks like a Warlock class Guardian wielding a SUROS shotgun.
Although the first installment has been a great debt pending for the PC platform, since both Activision and Bungie had no intentions of releasing Destiny on PC, the arrival of this second part of the PC already has been confirmed by several sources.
You can expect a possible announcement during the E3 2017.