Bungie finally revealed the date and system requirements for testing the beta of the expected Destiny 2. This testing phase has already ended on consoles, while on the PC platform it will arrive on August 28 as a closed beta for those who have Pre-purchased the game, and in the form of open beta on the next day, valid until 31st August. As mentioned above Bungie also revealed the minimum requirements and recommended system requirements using the references of processors and video cards. Apart from general system requirements, they also update the information mentioning the current hardware that equates to those recognized models. It also provides information on the equipment used during the demonstration event.
Destiny 2 – PC Beta Test Date And System Requirements Revealed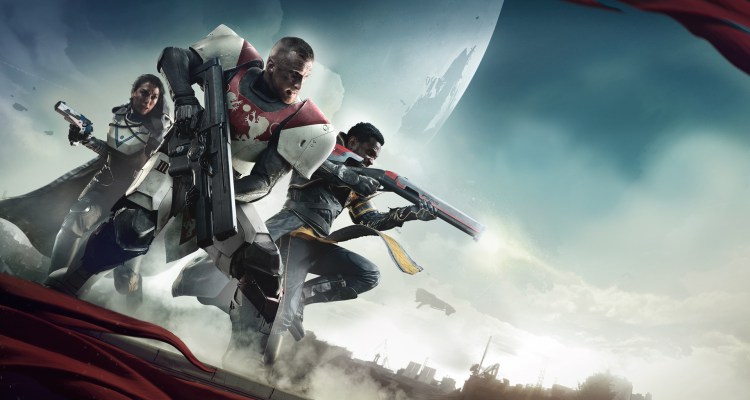 You Might Like: Destiny 2 capped at 30 FPS on the Xbox One X
Destiny 2 Recommended System Requirements
CPU

Intel Core i5-2400
AMD – Ryzen R5 1600X

GPU

NVIDIA – GeForce GTX 970
AMD – Radeon R9 390

8GB RAM 
Destiny 2 Minimum System Requirements
CPU

Intel Core i3-3250
AMD-FX-4350

GPU

NVIDIA – GeForce GTX 660 2GB
AMD – Radeon HD 7850 2GB

RAM  6GB
Current hardware compatible with the game:
Recommended
CPU  – Intel Core i5-7400
GPU  – NVIDIA GeForce GTX 1060 6GB
Minimum 
CPU  – Intel Pentium G4560
GPU  – NVIDIA GeForce GTX 1050 2GB
Bungie Event Gaming Machine
CPU  – Intel i7-7700k
GPU  – NVIDIA GeForce GTX 1080Ti 11GB
It should be noted that these requirements are specific to the beta and will surely change with the launch of the final game. As in the console version, the beta will offer the opportunity to play the initial mission of the campaign in its entirety and multiplayer PVP modes.
Destiny 2 will hit PC a month later than on consoles, on October 24, exclusively through Activision Blizzard's Battle.Net/Blizzard platform. We had the opportunity to catch the game during E3, and you can find them at this link.