While Intel's retail partners are just preparing to begin selling the "Anniversary Edition" Core i7-8086K processor, some professional Overclockers has already begun to investigate the frequency potential of the new CPU. In particular, the notorious "Der8auer" Hartung revealed the first impression of the new head of the Coffee Lakes family.
At very first moment, Roman removed the Intel IHS (or heat spreader) from the yet not released Core i7-8086K. As it was quite expected that the TIM material would not be of great quality considering the last generation of Intel chips.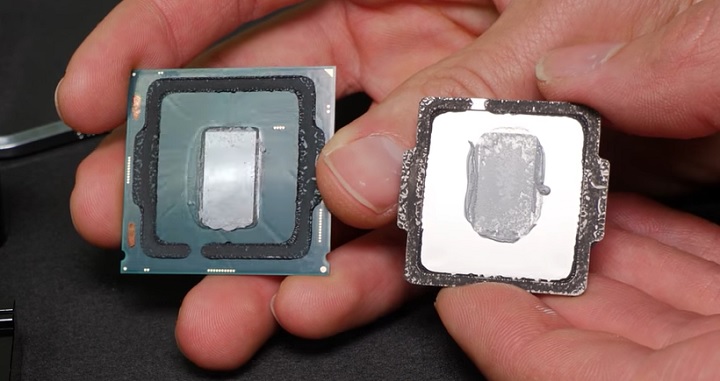 Comparing the Intel Core i7-8700K and the Core i7-8086K, the German enthusiast came to the conclusion that both are absolutely identical processors in front of him.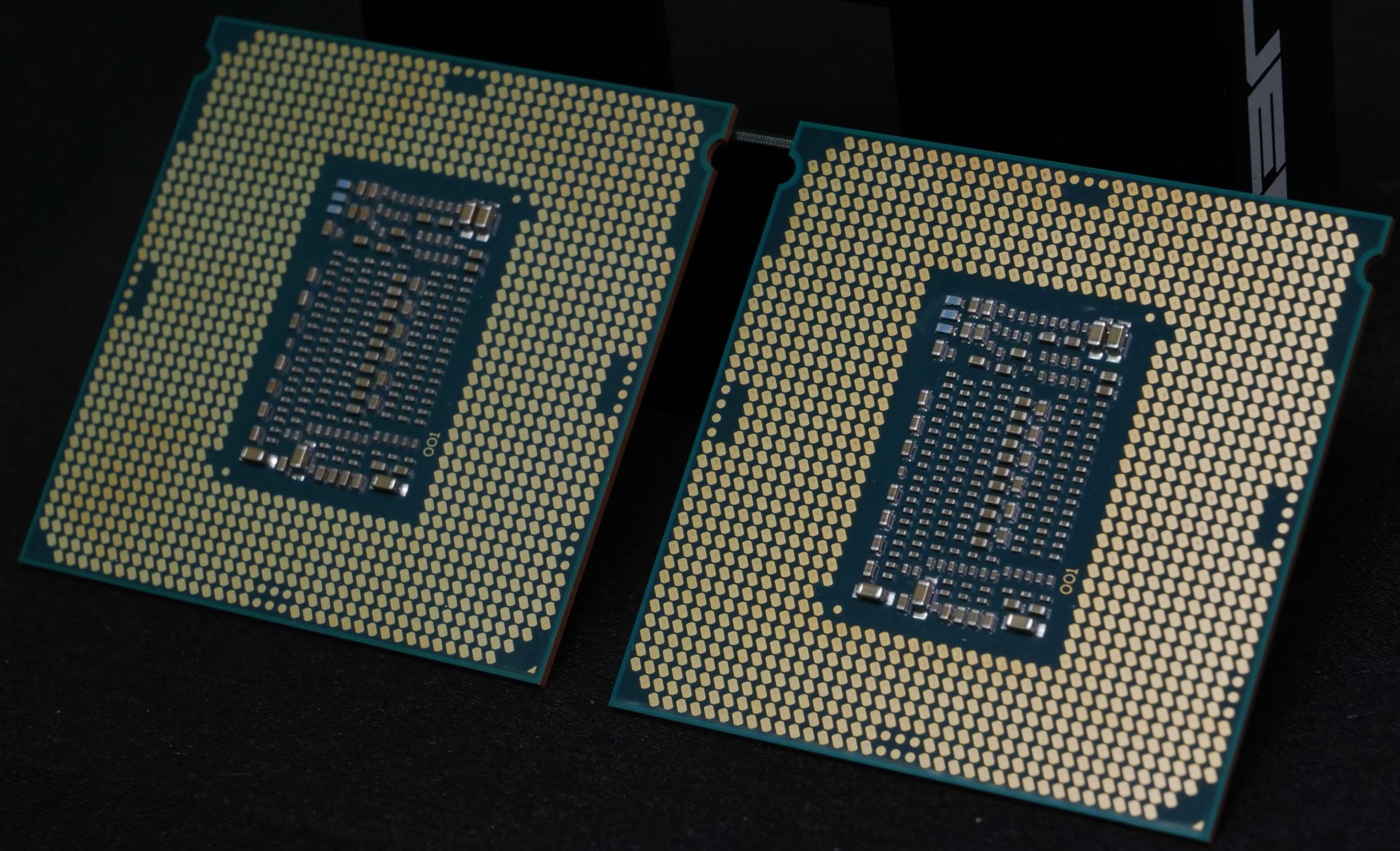 Using a test bench based on the ASUS ROG Maximus X Apex motherboard and a glass of liquid nitrogen, Roman managed to Overclock his Core i7-8086K to 7244 MHz. The multiplier value was fixed at x72, the base frequency was set at 100.59 MHz, and the voltage on the CPU was impressive ~ 1.85 V. For comparison, at the moment the world record for overclocking the Intel Core i7-8700K is 7405Mhz.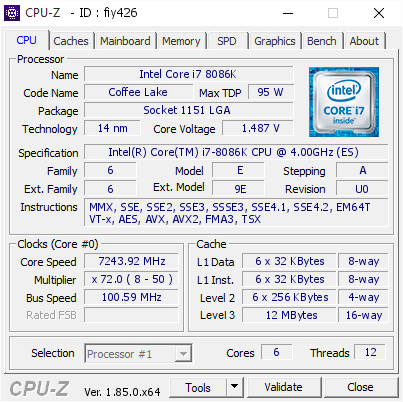 "In general, I would say that 8086K is just a good, pre-overclocked 8700K", – Der8auer.