If there was any doubt about the exclusivity between Sony and Kojima Productions, or the subsequent release of Death Stranding on the PC, this news would be another step to confirm – or reconfirm – that indeed the new Hideo Kojima title will also arrive to the PC platform.
On the official PlayStation site, you can find a list of exclusive PlayStation 4 titles, among which was previously Death Stranding.

You Might Like: Death Stranding Gets 4K Gameplay Trailer, New Characters Revealed
Now, the next Kojima title has disappeared from the list in several countries of the official PlayStation store, meaning that Death Stranding is no longer and will not be exclusive to Sony.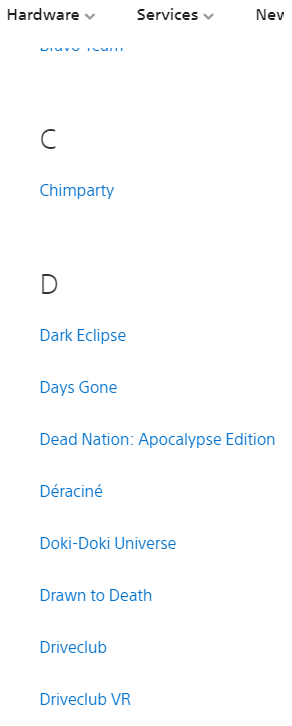 When the new title of Kojima Productions was announced, Sony had published a FAQ mentioning that the game would reach PlayStation 4 and the PC, but Sony, for some reason, then decided to remove the FAQ from its official site.
In addition, not long ago, Kojima had refused to answer questions about the PC version of Death Stranding, making it clear that he could not comment on a possible exclusivity contract – timeless – with Sony.