Capcom Vancouver, developer of the Dead Rising 4 shared some information and the updates releasing soon for the game. According to the studio, players will be getting new difficulty level, costumes and a timed exclusive trial in the upcoming free update.
The free update will be rolled out on January 30th, bringing two new difficulty modes in the story mode, which will let players earn more score and new achievements entitled as "Chopping Spree" and "Biters Remorse".
According to the studio, Frank will need to be-careful and take pre-cautions of his surroundings when he's out on higher difficulty mode, as the enemies will cost him more health while the food will restore only some of it. And the weapons will break down faster than before. The studio advises players to seek every weapon they get as it will be needed.
The two new levels scale in difficulty from hard to ultra-hard.

Frank will need to be a lot more careful and aware of his surroundings when trying to survive on a higher difficulty.
While the new update will also bring five new costumes from the Capcom's Street Fighter for the Windows 10 and Xbox One players. Players will be able to download the following costumes; Cammy, Guile, M. Bison, T. Hawk and Zangief. These new outfits could be found in the wardrobe.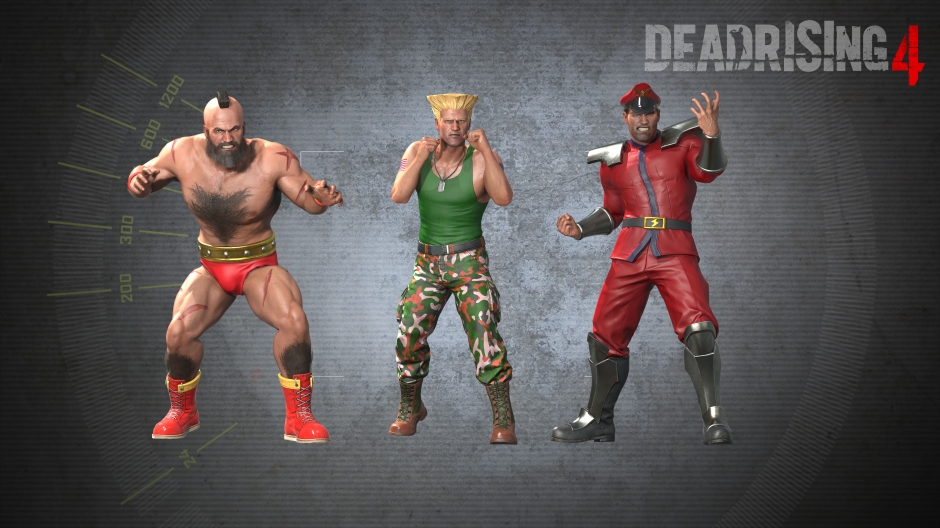 While the developers also announced a 60 minute free trial for the players to try out the game and decided whether they plan to buy the game or not. The one hour long free trial will be released on January 31st, while the earned achievements and game progress will be transferred into the full game when they purchase it.
See also: Dead Rising 4 – First 30 Minutes of Gameplay
Dead Rising 4 will be available in Germany from the Microsoft Store on January 31st for Xbox One and Windows 10 systems. The game is planned for release during Holidays 2017 on PS4 and a sometime soon on the Steam. Stay tuned for more updates!