It was expected that the most anticipated game in recent years would make its official premiere with a great roar, and that is what happened yesterday on Steam as soon as the game was made available in various regions of the world.
Cyberpunk 2077 only on the Valve platform reached 1,003,264 players playing game at the same time, not counting other PC platforms such as GOG, Epic and GeForce Now. Of course, the game is also available on PlayStation 4, Xbox One, PlayStation 5 and Xbox Series S | X. So in real Simultaneous Players number will be much higher. Also million of people watched it on Twitch at launch.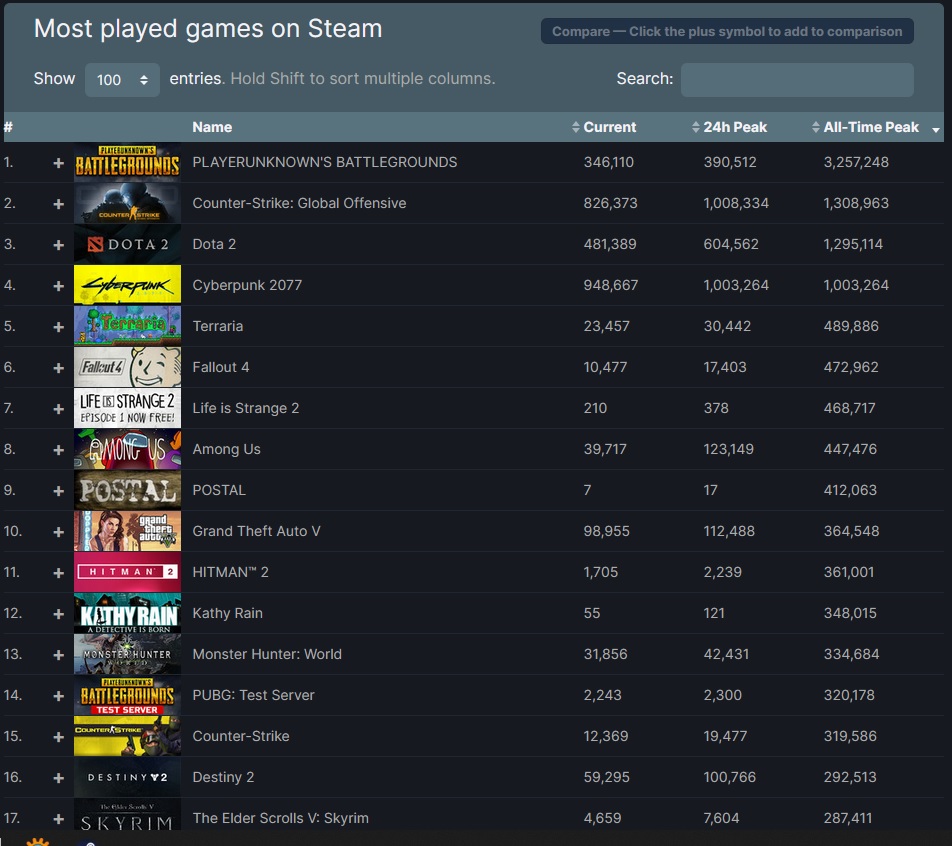 You Might Like: Cyberpunk 2077 Pre-load breaks Steam bandwidth record; 23.5 Terabytes per second!
As far as Steam is concerned, Fallout 4 previously held the record for a single-player game with 472,962 people playing at the same time back in 2015. PUBG's record of 3,257,248 simultaneous players, recorded on January 13, 2018, it is still going strong and a single-player (or multiplayer) game is unlikely to surpass it unless it hits as big as PUBG did at the time. While the once popular battle Royale now barely has 150,000 concurrent players, but it still remains in the Top 5 on Steam.