CD Projekt RED released a new patch for Cyberpunk 2077 today, which fixes the most frequently reported issues since the last patch (Hotfix 1.21) and further improves game stability and performance. This is the list of changes:
Missions and open world
The Metro: Memorial Park dataterm should now correctly count towards the Frequent Flyer achievement.

We fixed Johnny's appearance issues after purchasing the Nomad Car from Lana.

We fixed an issue in Assignment: Till Death Do Us Part, which made it impossible to use the elevator.

Fixed an issue in I'm Going in a Car, which could cause the player to get stuck in the garage if they didn't follow the drone and head to the control room instead.

We have added a retroactive fix to the issue we fixed in patch 1.21 where Takemura could get stuck in the Japantown docks in How We Changed, for players who had already experienced it prior to update 1.21 and have continued to play until update. 1.22. Now, Takemura will teleport to Wakako's hall.

We have fixed an issue that prevented the player from opening the phone menu in the apartment at the beginning of No Documents.

Fixed an issue that resulted in the player being unable to use weapons or consumables after interacting with a maintenance panel in Imaginary Storms.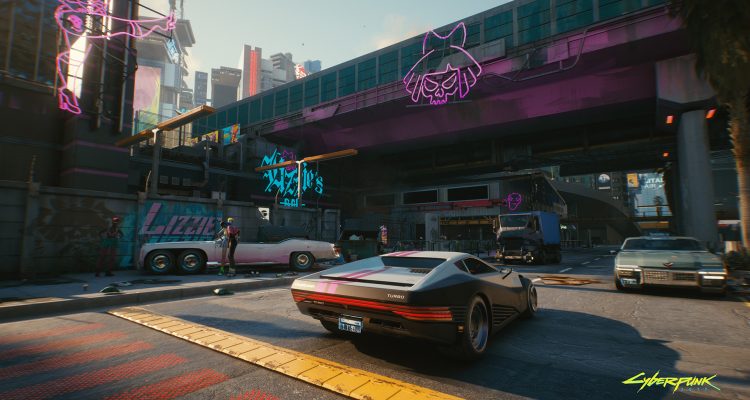 You Might Like:CD Projekt had refunded 30,000 copies of Cyberpunk 2077 out of 13.7 million copies sold
Graphics
We have fixed several issues related to some NPC's clothing, which was going through objects.
Interface
We fixed an issue that resulted in subtitles not appearing correctly aligned in the Arabic language version.
Stability and performance
We have implemented several improvements in memory management (which reduces the number of crashes) and other optimizations.

We have improved the performance of the GPU in rendering clothing and joining the body to the joints.
Specific for consoles
We have implemented optimizations and improvements for the Xbox One GPU and ESRAM.

We have implemented memory management improvements for PlayStation®5.
Stadia specific
The key mapping menu will no longer lock if there is no keyboard available.