Celebrating its attendance at Gamescom 2019, CD Projekt RED has published another batch of eight screenshots of Cyberpunk 2077, showing different areas, vehicles and enemies.
Nvidia, on the other hand, had previously published other images of the game, but with real-time ray tracing.
The collector's edition is available for pre-order and is full of high quality collectibles. Includes a 25 cm figure of the game's protagonist, V, in action, a steelbook, a hardcover art book, and much more. The collector's edition comes in an incredible box similar to the mega-buildings of Night City.
Cyberpunk 2077 is a story of action and adventure in the open world set in Night City, a megalopolis obsessed with power, glamor and body modification. Your character is V, a mercenary who pursues a unique implant that allows to achieve immortality. You will be able to customize the cybernetic enhancements, the skills and the style of play of the character to shape a world and a story that depends on your decisions.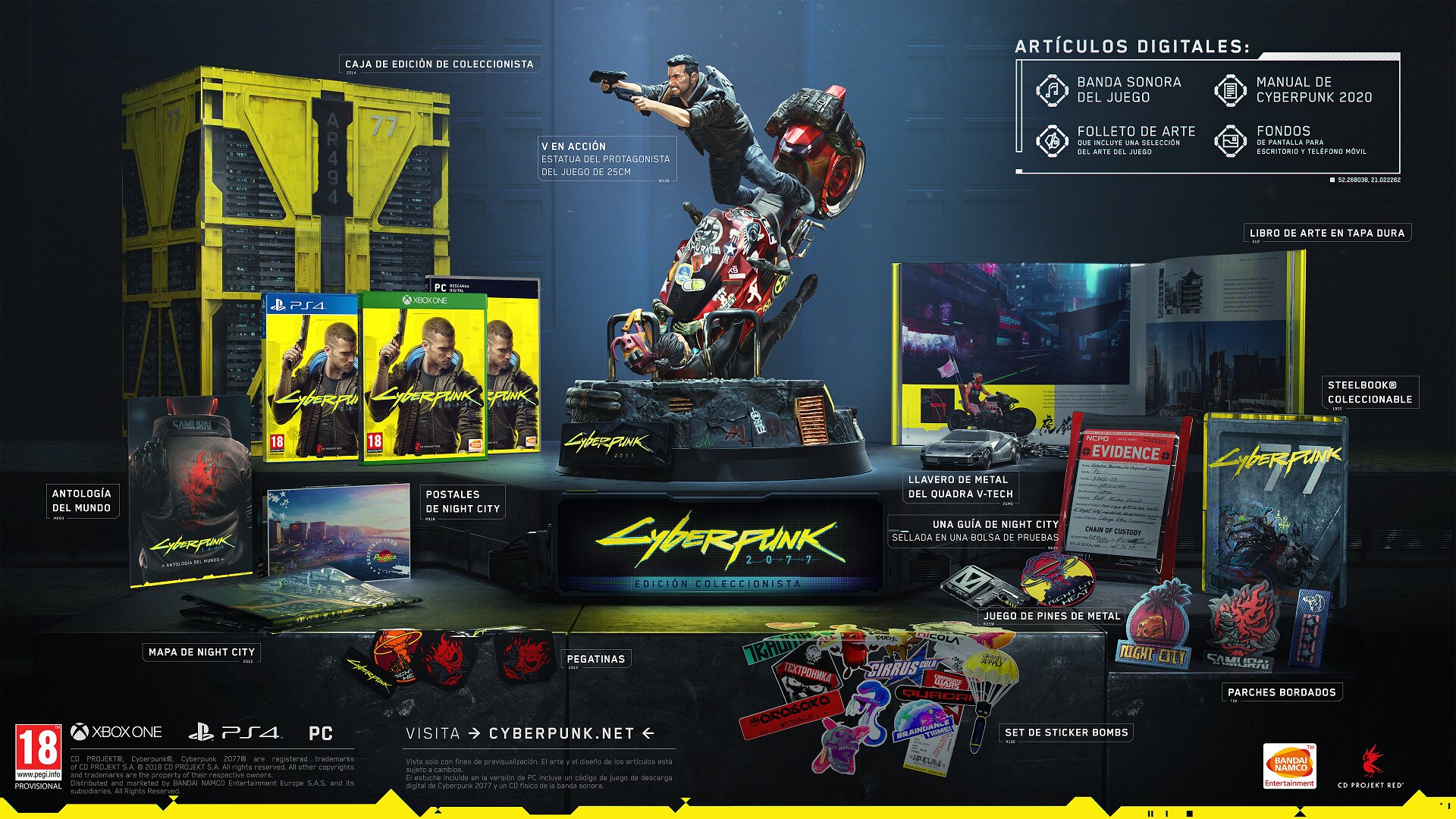 PLAY AS A MERCHANDISE IN THE MARGINS OF LAW – Become a cyberpunk, an urban mercenary equipped with cyber enhancements and create your legend in the streets of Night City.
DISCOVER THE CITY OF THE FUTURE – Immerse yourself in the immense open world of Night City, a city that sets a new benchmark in visual quality, complexity and depth.
STEAL THE IMPLANT THAT GRANTS ETERNAL LIFE – Accept the most dangerous work of your life and go in search of the prototype that allows access to immortality.
Cyberpunk 2077, a story of action and adventure in an open world of the creators of The Witcher 3: Wild Hunt, will arrive on April 16, 2020 on PC, PlayStation 4 and Xbox One.