After Crysis fans complained – inevitably – about the supposed graphical improvements made to the classic shooter originally released in 2007, Crytek and Saber Interactive have decided to delay the game for a few weeks to improve the visual of Crysis Remastered on all platforms ( PC, PlayStation 4, Xbox One and Switch).
The news is surprising, but perhaps not so much considering the great commotion caused by PC users, who published comparative images and the differences were unfortunately not very noticeable. The remastered version even looks worse in some ways.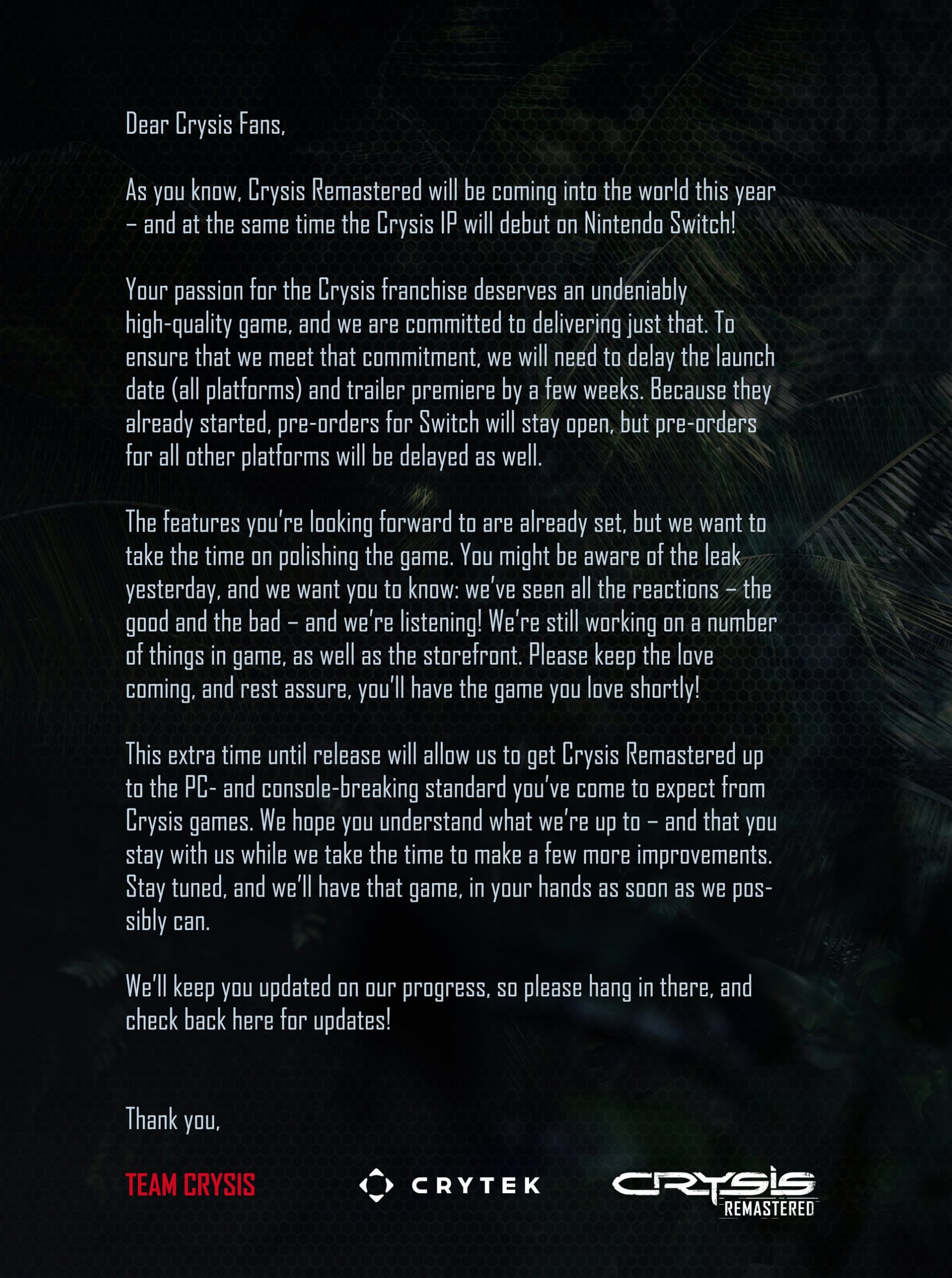 As a result of the screenshots -and gameplay trailer- leaked a few days ago by the Microsoft Store, some users made comparisons between the PC version, originally released in late 2007, with respect to the new "remastered" version that will be released on PC and consoles.
A scene from the cinematic of the leaked trailer has also been compared, showing a slightly more cartoonish and less natural look in the remastered version. This also applies to the game in general, especially in terms of lighting.
Crysis Remastered will implement a HD texture pack, improved asset art, real-time ray tracing via software (without the need for an API in between), in addition to graphic features such as temporary anti-aliasing, SSDO ( Screen Space Directional Occlusion ), SVOGI ( Voxel-Based Global Illumination ), new effects of depth of field, motion blur, particle effects and parallax occlusion mapping. Other additions, such as volumetric fog, light bursts and screen space reflections, will also represent major graphic improvements over the original version.
Crytek's classic first-person shooter is back with action-packed gameplay, an open world, and thrilling epic battles that grabbed you the first time; now with remastered graphics optimized for a new generation of hardware. »