Cyberpunk 2077 was released as a great success with millions of pre-orders and reviewers gave scores close to 10, so no one really expected that the game at the moment of truth would be so broken for all platforms, because hardly any reviewer mentioned this in great depth, but now this has grown like a snowball to the point that the studio's founders have lost more than $ 1 billion. This is because CD Projekt RED's share price has dropped to a third within a week of the game's launch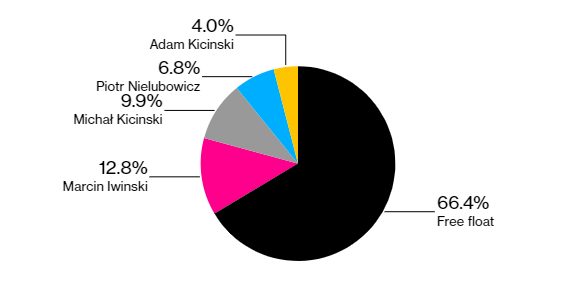 The founders' joint 34% stake was valued at about $3 billion on Tuesday's market value.
Added to this problem is that analysts already anticipated that Cyberpunk 2077 would reach 30 million copies sold during its first year, that estimate has dropped to 25.6 million copies. Though that's not the biggest problem for the Polish studio, but the biggest problem is reputational damage to the development studio and this situation will be remembered for years despite the fact that they have already promised to solve most of the problems within a period of two months time.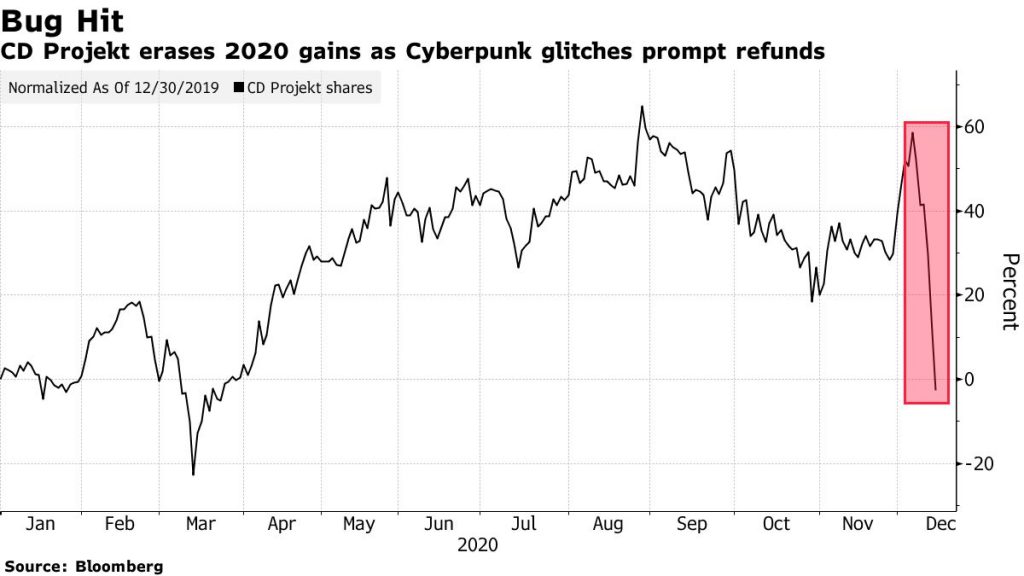 "Now there is a huge scar on the reputation of the studio and its leadership," said Tomasz Rodak, an analyst at BOS Bank SA. " In just a couple of days, CD Projekt RED went from the most loved studio to the most hated one. Restoring trust is not impossible, but it would take a lot of time and effort."
"I look closely at reviews for a sense of momentum as there is a general correlation between average score and game success," said Neil Campling, an analyst at Mirabaud Securities, citing examples of Rockstar Games games that occupy the top rankings (Grand Theft Auto V and Red Dead Redemption). "CD Projekt is obsessed with quality, and determined to follow Rockstar's reputation in developing a first-class experience."