Microsoft intended to include your personal assistant on all platforms that comprise the company and more. That is why Cortana coming soon to the lock screen devices with Android operating system, so it will be accessible with a simple gesture. Currently, this new functionality is available in the beta program of Cortana, which mean that it could be announced officially in the coming weeks.
Cortana will be accessible from the Android lock screen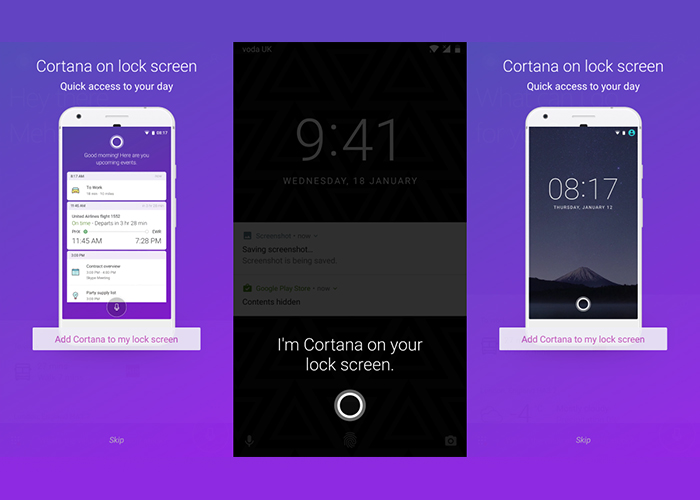 Once we install the update and open the app, Cortana suggest to use on the lock screen, appearing at the bottom of it as the logo of the assistant with artificial intelligence. From this icon you can access the offered functions, resembling shortcuts to applications like camera etc.
However, this new feature will not replace the lock screen, it will simply add a new button on it, without replacing the wallpaper or any other aspect of the original lock screen. At the moment the only problem is with this feature is that you can access any information on the device using Cortana without unlocking the PIN code or pattern or fingerprint, which represents a danger to the user 's personal data and a reason of weight to avoid its installation.