We already have new performance tests of Intel Core i7-8700K and Intel Core i5-8600K from Intel's 8th Generation Coffee Lake family. These new processors will arrive on October 5 and unfortunately we will need a motherboard with a new chipset, the Intel Z370, since there seems to be no backward compatibility. For low-mid range processors along with the motherboard you have to wait till early 2018.
It should be remembered that the Intel Core i7-8700K is a processor that offers  6 physical cores along with 12 logical cores (HyperThreading) that work at a Base / Turbo frequency of  3.70 / 4.30 GHz, while the Core i5-8600K offers 6 physical cores and 6 threads at a Base / Turbo frequency of 3.60 / 4.10 GHz. As you can see below, thinking of the games, there will be no drastic differences in performance compared to predecessors, as we are accustomed.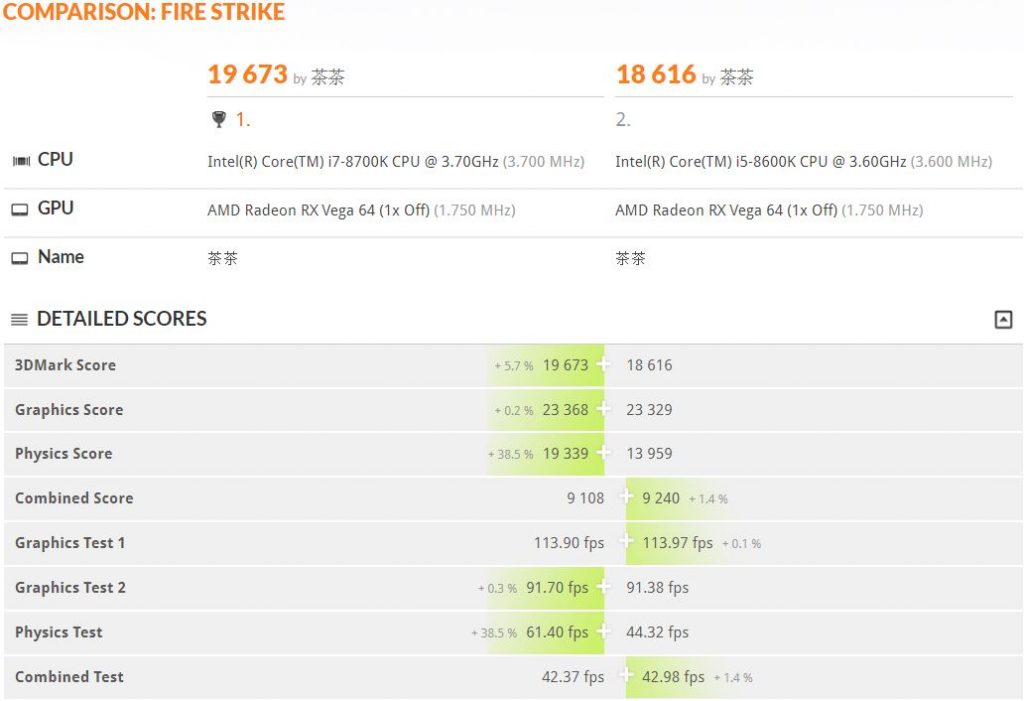 You Might Like: Intel Core i7-8700K appears in the Geekbench database
In 3DMark Fire Strike Core i7-8700K throwing a score of 19,673 points and 18,616 points for Core i5-8600K with a difference in performance of around 5.7 percent. If we talk about the Physics Score, Core i7-8700K achieved 19,339 points, a 38.5 percent higher score than the result achieved by the i5-8600K. The presence of HT technology in the flagship model of Coffee Lake was crucial here.
The most interesting thing is that the 8600K will compete with the Ryzen 7 1700X (17670 3D Mark Score), which has two more cores and four more processing threads, while the 8700K will compete with Ryzen 7 1800X (18610 3D Mark Score). The two processors of AMD have XFR, a technology that does not work properly (especially with XMP), so these processors are not usually recommended, since the overhead is not justified. It's interesting to see how Intel, with less, is able to deliver more power and performance.