The largest manufacturer of hard drives, Western Digital Company announced the expansion of the enterprise-class WD Gold HDD series with a new 12TB model. The hard drive is made in the traditional 3.5-inch form factor, characterized by a spindle speed of 7200 rpm, the presence of 256 MB memory buffer and equipped with a SATA 6 Gbps interface.
The maximum data transfer rate, according to the manufacturer, is 255 MB / s. Among other advantages of the WD Gold 12TB is a lifetime of more than 2.5 million hours, support for improved RAFF technology that protects the HDD from vibration, and the use of HelioSeal technology, which means filling the internal space of the device with helium. The drive is designed to work in 24/7 conditions, overwrite up to 550 TB of information per year and accompanied by a manufacturer's guarantee for a period of five years.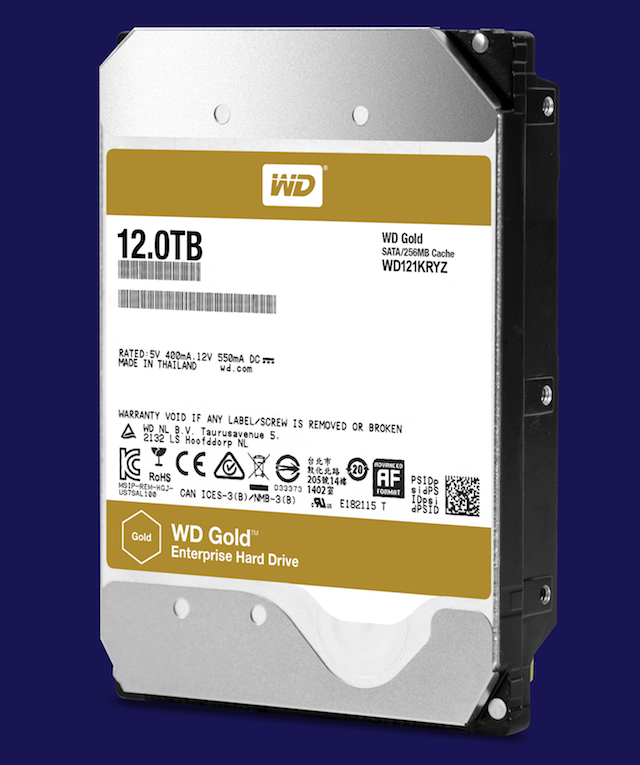 WD Gold hard drives with a capacity of 12TB (WD121KRYZ) have already been delivered to official retailers, the recommended cost of the drive is $ 522.