A well-known Taiwanese company Cooler Master has decided to celebrate its 25th anniversary with the launch of its most popular PC enclosure class Full-Tower chassis – Cosmos II 25th Anniversary Edition. We are facing a special edition where, regarding the Cosmos II there are a couple of changes, such as the incorporation of a tempered glass window with a finished tinted on each side, the plastic on the front and top replaced by polished aluminum foils, and the use of a blue LED lighting system thanks to a 200 mm front fan along with a matching blue LED strip.
Cooler Master Cosmos II Anniversary Edition Announced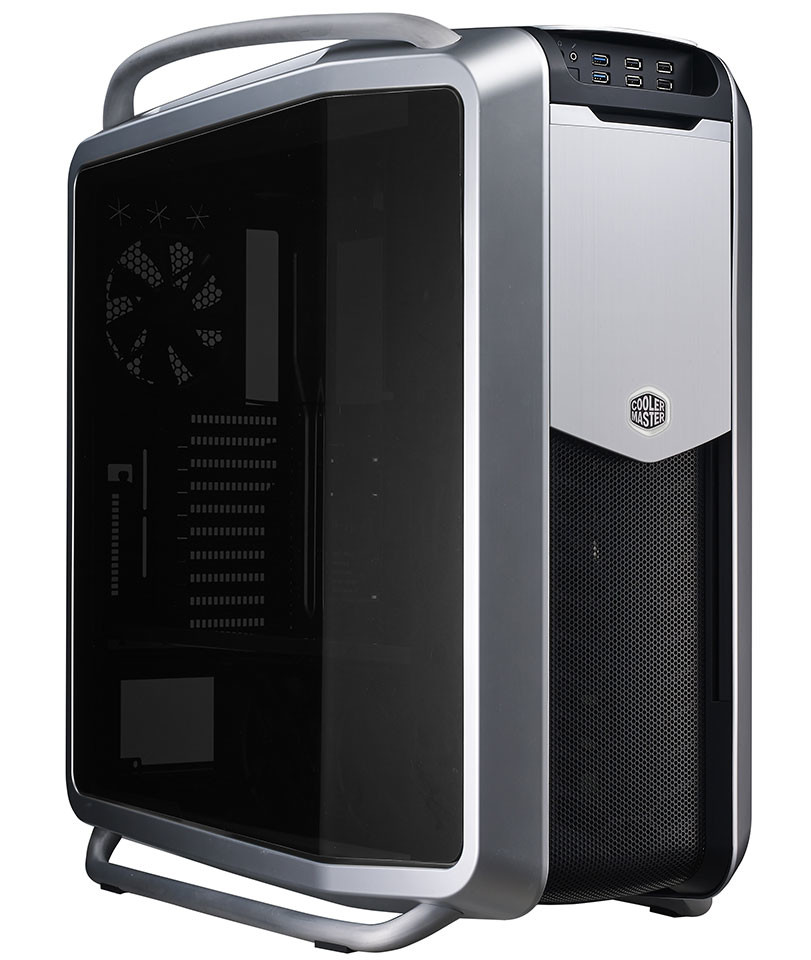 We remind you that this is a Full Tower chassis with dimensions of 344 x 704 x 664 mm with 22 kg of weight where we can install a motherboard in Micro-ATX, ATX, E-ATX, XL-ATX format, SSI CEB, SSI EEB, we have three external bays of 5.25 ", 12 of 3.5" that we can convert into 11 of 2.5 "leaving room for four graphics cards up to 385 mm in length, CPU heatsinks up to 190 mm in height and can be installed 1x / 2x / 3x 200/140 / 120mm fans (included) at the top, 1x front 200mm (included), one 120mm rear, and two in the HDD area.
The Cooler Master Cosmos II 25th Anniversary is expected to go on sale in June at a price of around € 349 .