Playing games on your console should be a fun, relaxing pastime, something to escape from the world, which is a nice thing to do when you're living during a pandemic. The opportunity to play multiplayer games with your buddies or strangers, and just jump, blast, shoot, or score your way to a virtual victory is something that always leaves a smile on your face. One thing that can remove that smile just as fast as being the victim of an online hacker. This is why it's important for all you console gamers out there to protect yourselves.
It's easy to think that Xboxes and PlayStations are immune to hackers. After all, most stories about hack attacks affect computer users or online websites, with criminals after their details. However, console gaming has been moving online over the years, and now it's hard to imagine an Xbox or PlayStation that isn't connected to the internet.
They're not just used for playing games. Now you can stream music and TV shows; they are multimedia devices. They even have DVD players in-built (if anyone is still watching DVDs these days). Updates to the consoles require an internet connection, and with multiplayer gaming becoming the norm, you're always online anyway. And that means cybercriminals have an opportunity.
It's not anything new either.  In 2014, the Lizard Squad group set about ruining Christmas for millions of gamers across the world, as they launched their distributed denial of service (DDoS) attack on Christmas Eve. This attack stopped players from playing games, even if they had a physical copy due to the online authentication methods.  Imagine the face of those who received a game for Christmas, just to find they were unable to play it.
A report in 2019 also found that many people are now playing online with strangers, with cybercriminals posing fake identities, building relationships and communities… only to swipe in-game tokens that are worth money. This just goes to show that gamers can be victims of hackers, too, unless precautionary measures are taken.
Ironically, one of the biggest recent game releases, Cyberpunk 2077, has hacking threaded into the storyline.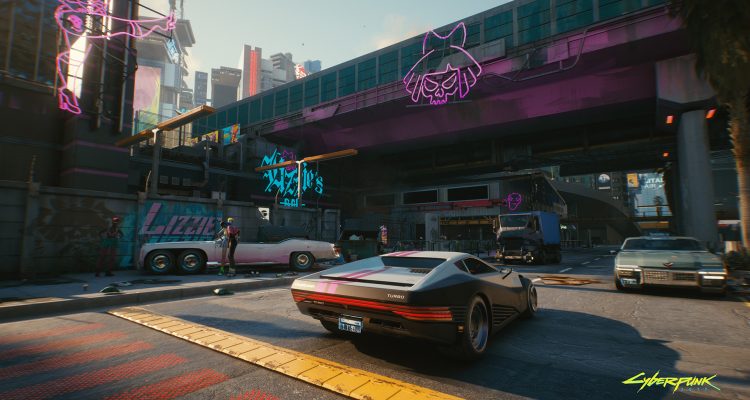 VPNs have been designed to protect multiple devices by hiding your IP address and stopping hackers from getting any of your personal information. This is a great way to stop yourself from being a victim and getting your Xbox or PlayStation compromised. In fact, VPNs work across a plethora of devices. You can use them for your home PCs (or work), tablets and they're handy for cell phones. If you're going to get a virtual private network for Android, for instance, you'll be able to enjoy complete privacy when you're streaming shows, sending messages, or browsing online. 
The same applies to consoles. However, unlike devices that can use apps, there are a few extra steps to take to get it working on your high-end Xbox or PlayStation. After you've downloaded a VPN, you need to use your PC or Mac to set it up and then establish internet connection sharing with your device. Then you're done. Even better, by getting a VPN router, you don't need to do anything – just connect your console to it. This will also work with any other devices you have in the household, such as tablets, cells, and smart devices like Amazon's Alexa.
Consoles are used for more than just gaming. With a VPN in place, you'll be able to access content that's blocked due to your location. By selecting a different region or country, you'll find that Netflix or other streaming sites will have a lot more for you to enjoy. The various servers will have fast speeds too, so if you want fast-paced online gaming without the jitter, the VPN will help you with that.
It's much different protecting your console then it is other devices. It's not easy to install apps such as security or anti-virus apps like you would on your computer. This is why it was so easy (and still is) for hackers to target online gamers. However, by taking the right steps and using the right technology, you can make sure you're not a victim. 
You wouldn't want that for yourself or anyone in the household who likes to play online, especially with a lot of your details stored on the console (payment details, address etc.)