Bandai Namco confirmed that the new souls-like RPG of God Eater's development team will also arrive on the PC via Steam. Apart from the announcement they also showcased a new gameplay trailer during the Xbox E3 2017 briefing.
Code Vein (aka Anime Dark Souls) will be released on PC, Playstation 4 and Xbox One in 2018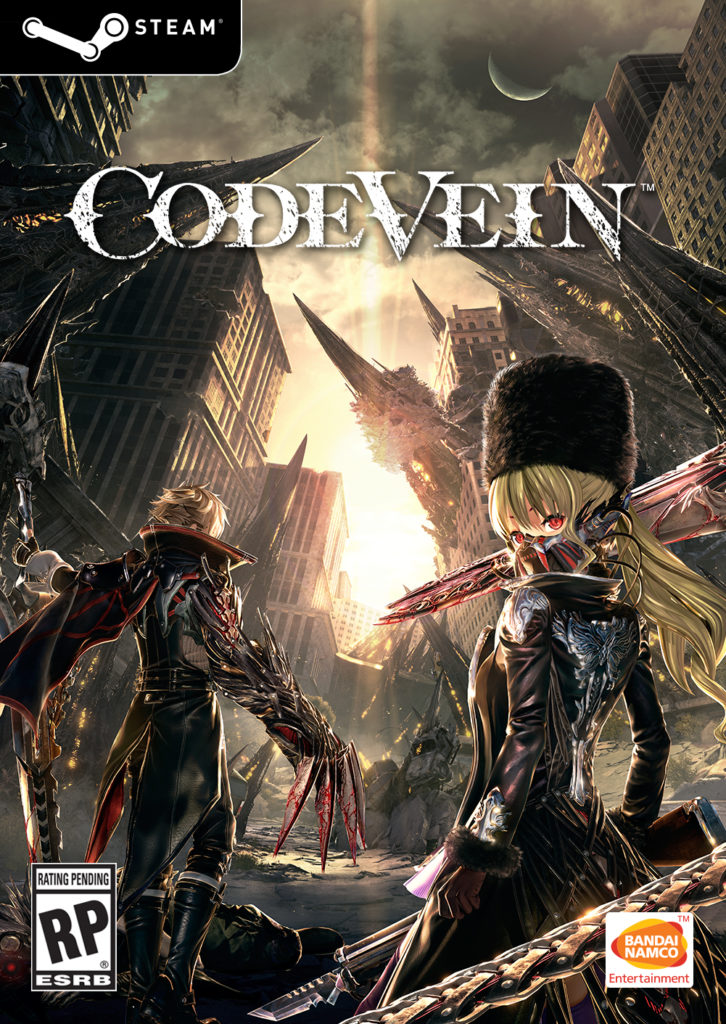 You Might Like: Assassin's Creed: Origins Announced – Set In Egypt, Gameplay Trailer
Code Vein is situated in the near future, where a mysterious disaster made the world collapsed completely. The buildings of big cities, which were symbols of prosperity, are now enormous tombs representing the past of humanity. At the center of this destruction there is a hidden vampire society called "Vein."
Here, these people struggle to survive and have been blessed with special powers in exchange for their memories. But they also run the risk of succumbing completely to the Bloodlust, which would turn them into creatures that completely lost any hint of humanity.
As players navigate the world of this game, they will have the possibility to choose a companion to assist in their adventures, from the different residents of "Vein", each of them has different attributes, that can adapt to different Types of game. This will be key to face the enemies that players find in the title.
BEYOND THE VEIL
Experience the power of blood using unique bloody veils to drain your enemies and boost your abilities. Using enemy blood-enhanced "gifts," players will be able to increase their strength, weaken their enemies and utilize new weapon skills and powerful attacks.
WHILE THE CHALLENGE IS GREATER, THE REWARD
Destroy the lost while exploring the evil world of CODE VEIN. Choose from countless weapons like bayonets, axes and spears and find your favorite fighting style. Use the strategy in each of your attacks coordinating with your partner and using the enhancements of your bloody veil and prepare to defeat even the most disturbing enemies.
Code Vein will be released on PC, Playstation 4 and Xbox One in 2018.