1usmus, well known to users of AMD Ryzen processors thanks to the DRAM Calculator for Ryzen v1.7.2 tool, brings a new joy to the users of AMD Ryzen 3000 processors, its new tool called ClockTuner (CTR) has the power to improve the performance of processors based on the Zen2 microarchitecture.
In addition to the AMD Ryzen 3000, the Ryzen Threadripper also benefit from it, and don't worry, it is not a mere overclock because it improves performance, without increasing the power consumption of the processor.
Best of all, the tool is completely automated and with a click you will have a higher performance for free without increasing power consumption, and therefore, without decreasing the life of your processor, what's more, it increases the life of your CPU!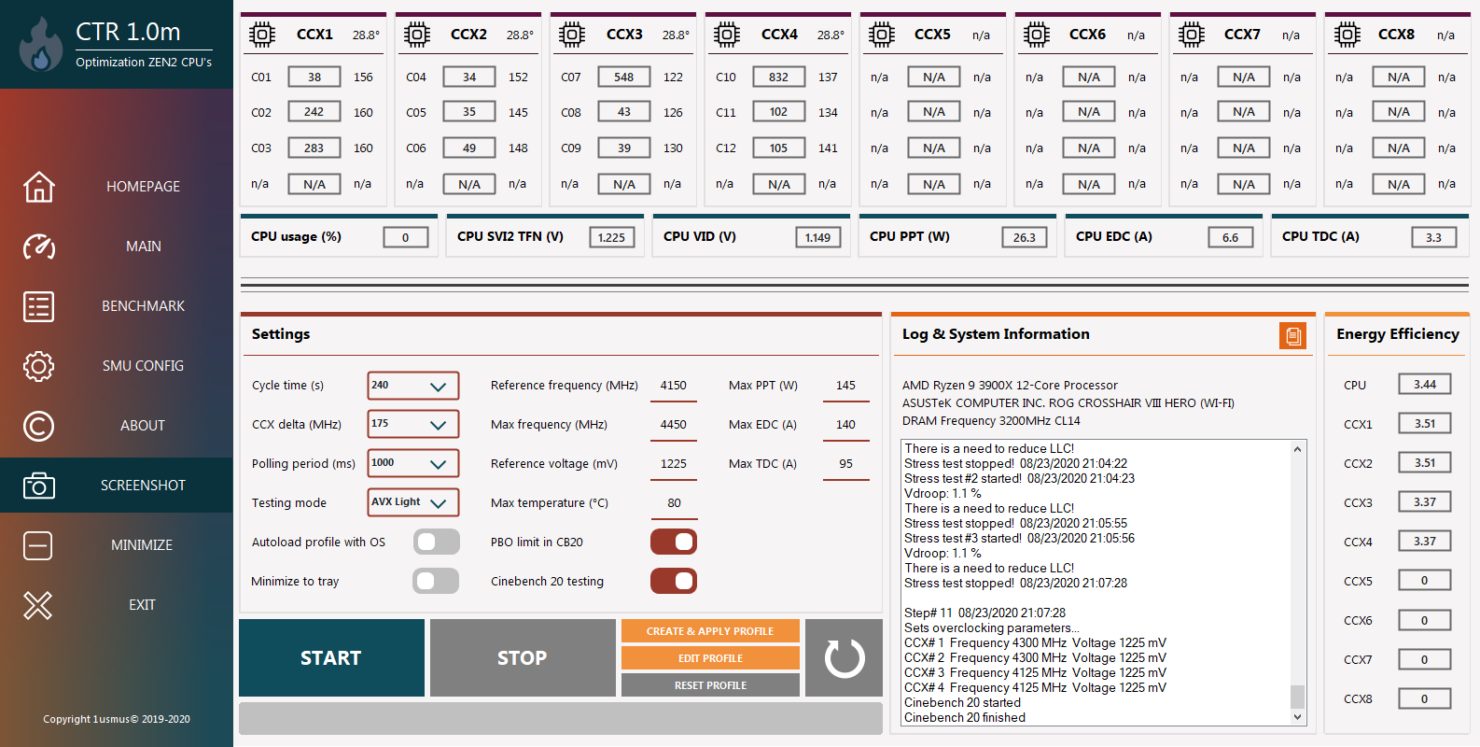 You Might Like: AMD Ryzen 4000 (Zen3) CPUs would offer more than 20% performance improvement
This is possible thanks to Smart Overclocking, which evaluates the quality of each CCX and adjusts the frequencies and an undervoltage individually. A special Prime95 preset, also developed by 1usmus is built into the tool, used to assess the quality of each CCX. This is coupled with an algorithm that adjusts the frequency for balanced operation of all CCXs without shifting the load on the CPU modules.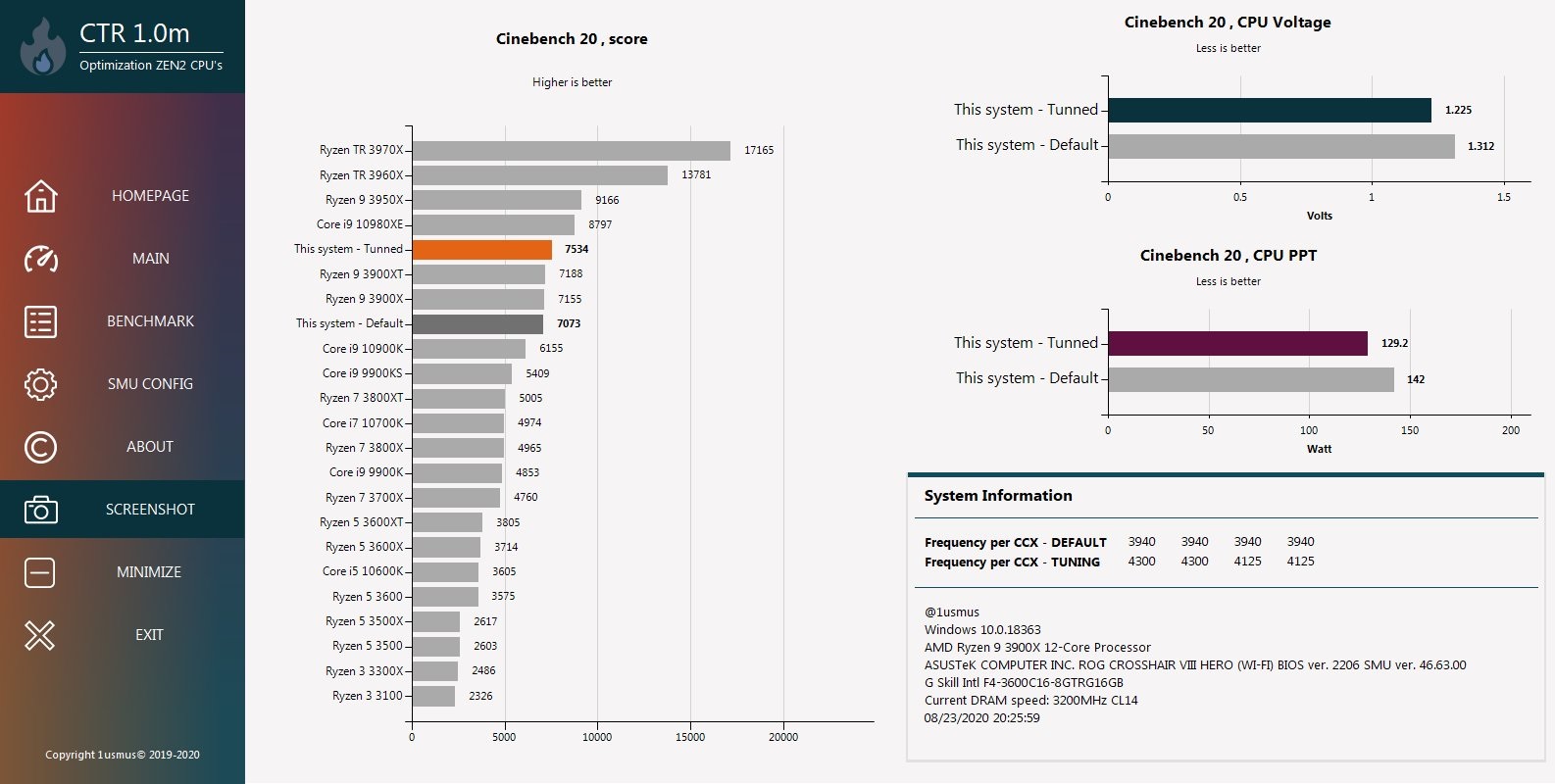 Prime95 is not the only software built into ClockTuner, it also integrates the Cinebench R20 to evaluate the overall performance of the tuned CPU and displays the CPU voltage and power consumption as part of the efficiency test that have been achieved while running the Cinebench R20 built-in benchmark.
As an example, AMD Ryzen 9 3900X achieved 7 percent performance improvement while the overall CPU consumption was reduced by 12.8W. At maximum frequency, it requires 1.225v to run, while at the stock this CPU was running at 1.312v, which also translates into increase in temperatures. The only negative point is that it is not yet available for download, it will be available in the coming weeks for free.