Developer Torn Banner Studios and publisher Tripwire are pleased to announce that Chivalry 2 will officially launch on June 8, 2021 with Cross-Play support for PC (via the Epic Games Store), PlayStation 4, PlayStation 5, Xbox One, and Xbox Series X | S.
PC players can pre-order the Standard Edition for $ 39.99 or the Special for $ 49.99 to gain access to the closed beta that will be available from March 26-29. The pre-order will also give us the Royal Zweihänder sword.
The special edition, offered for digital pre-order only, comes with a bevy of additional exclusive items including the Chivalry 2 Full Set, Agatha Jousting Knight Armor and Royal Broadsword Sword, Mason Jousting Knight Armor, Gold Horseman's Ax, the novelty Roses, and more.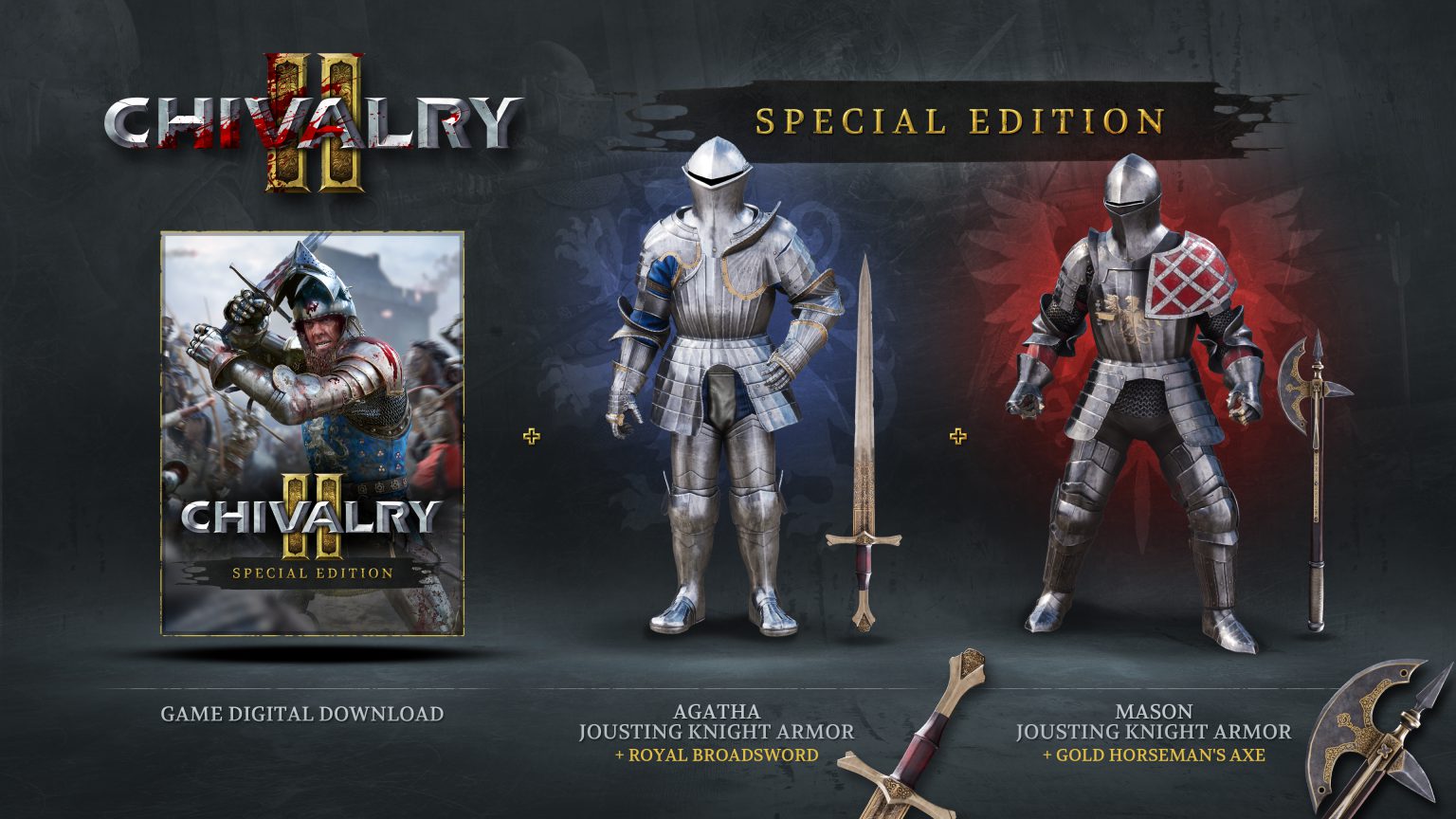 Chivalry 2 is a multiplayer, first-person hack and slash inspired by the epic medieval battles of the movies. Players jump into action at every iconic moment of the time – from cavalry charges to a shower of blazing arrows, castle sieges and more.

Dominate massive 64-player battlefields. Catapults open cracks in the earth as you lay siege to castles, torch villages and kill disgusting peasants on return from the maps for team objectives. Ride to war on horseback and achieve glory with your sword. "