The Xbox Series X and the PlayStation 5 will be launched at the end of next year and many are speculating on the performance of both, which apparently will be very similar given that they are equipped with virtually identical AMD hardware.
Today, during the GTC (GPU Technoloy Conference) of Nvidia, its CEO Jensen Huang, published a slide of a notebook that has an GeForce RTX 2080, and states that this is faster than the next generation of consoles. From this it can be deduced that both consoles will have a GPU with an intermediate performance between an RTX 2070 or RTX 2070 SUPER, or an RX 5700 XT that is basically a midpoint between these last two Nvidia GPUs – except in specific cases with DirectX12 where the RX 5700 XT is superior.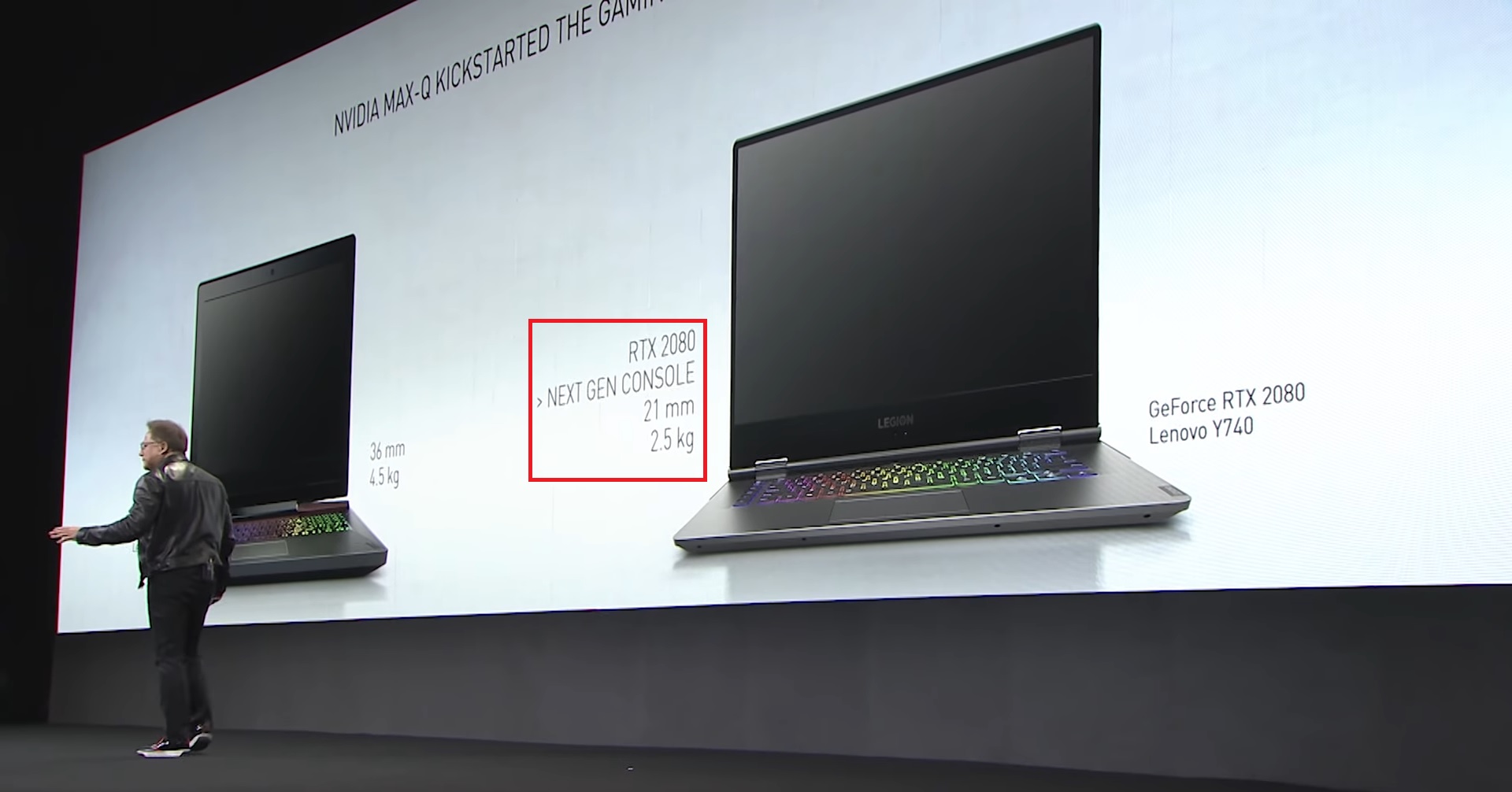 Logically, a RTX 2080 desktop costs about $ 600, while a usually console does not exceed US $ 499, and it is unlikely that Microsoft or Sony will launch their next consoles at more than this price tag.
However, the RTX 2080 was launched in September 2018. By the time the new consoles will be release in the market, a new Nvidia GPU architecture will also be available, which implies that there will be a new GPU with higher performance and lower cost than a RTX 2080.
We are not going to compare the teraflops of the consoles with those of the RTX 2080 because there is no accurate information at the moment, but if the CEO of Nvidia published that slide, it is for something. Of course, consoles have a better level of optimization, so not everything is a matter of brute force.
We'll see what happens at the end of 2019 when the Xbox Series X and PlayStation 5 will be released, along with new AMD and Nvidia architectures for desktop GPUs and notebooks.