Bad news for the Nintendo Switch console, after Respawn, Ubisoft, Gearbox and Electronic Arts have cataloged Nintendo Switch to underpowered console, or targeting children (this means that the titles to reach the console will be in that segment), now Capcom has already warned that its highly anticipated horror game, Resident Evil 7: Biohazard and games from the Resident Evil series aren't going to be released on the platform.
Capcom Not Bringing Resident Evil To Nintendo Switch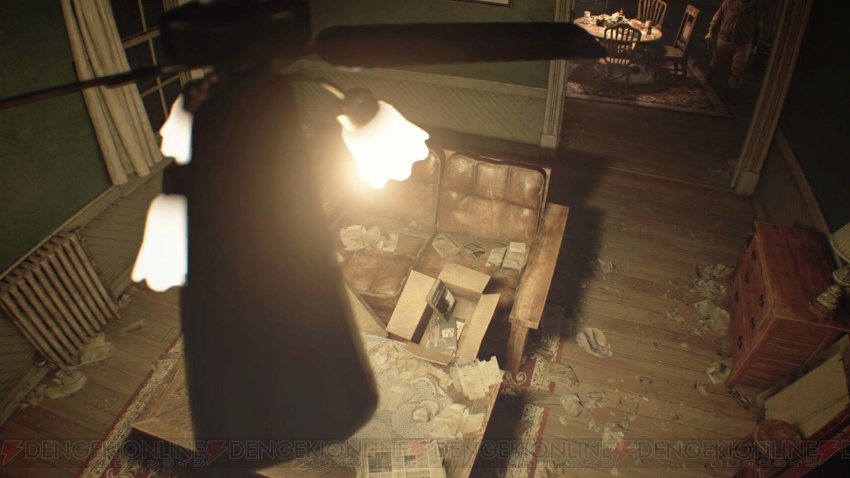 You Might Like: Zelda: Breath of the Wild will occupy almost 50% space of the Nintendo Switch
The manager of the announcement was Masachika Kawata, producer of the game, which made a brief announcement stating that there are no plans to offer a version for the Nintendo Switch. Capcom appears as a development partner for the Nintendo Switch console, so it is expected that at least some games of the company will be available on the Nintendo next-Gen console.
"I think it's a very unique piece of hardware," producer Masachika Kawata explained to Express Online.

"I'm looking forward to the possibilities of the system itself, but we have no plans at the moment regarding Resident Evil on Switch." – Kawata
It can be understood as the console is under development phase and appears to be under-powered for handling AAA titles in term of tech. From the statement of the producer, it can be assumed that the studio will be measuring the marketing performance of the new handheld console and then draw a conclusion for porting the game for Nintendo Switch.
Nintendo Wii U's poor market performance could also be one of the reason for the third party developers to take pre-cautions. As for now, titles such as Borderlands 3, Mass Effect Andromeda are also lacking support for the Nintendo Switch, which is apparently a thing of concern as support of these titles can lead to the development of interest among the gamers.
Resident Evil 7 is available in some regions at the moment while the game was officially scheduled for release on January 24th on PC, PS4 and Xbox One. Stay tuned for more updates!