Finally, Activision and Sledgehammer Games revealed Call of Duty: WWII, the new installment of the series that promises to return to the roots of the franchise, both on the side of the scene of World War II and by the quality of the game.
Call Of Duty: WWII – First Details; Screenshots & Trailer
You Might Like: Call of Duty: WWII Marketing Leaks Release Date, Co-Op Mode Detailed and More
During the presentation event, Sledgehammer Games founders Michael Condrey and Glen Schofield commented on what's new coming into the game. They commented that this new delivery has meant a very personal trip for the last two and a half years.
"This is based on one of the most monumental moments in the history of mankind, and we must honor and respect that global sacrifice, to honor the men and women who fought for freedom on all fronts, on a global scale," he said. Condrey.

"The Call of Duty: WWII story accompanies a global and diverse cast, but for me, it honors my father Ronald 'Red' Daniels and his squad," commented Glen Schofield. "And not only everything that comes from a global perspective, but what they had to go through personally. We like to tell a story within a story, and this is no different. "
Both emphasized that the WWII story is about small squad and its remarkable journey of personal growth and heroism throughout Europe. Ordinary men doing unusual things to preserve freedom.
Call of Duty: WWII focuses on the actions of a squadron from 1944 to 1945, but also plays events from 1940 to 1944, to bring the stage to the narrative and establish the characters. It takes place on the European side of the conflict, at a time when Allied forces were beginning to gather forces to enter Germany. You and your squad will fight through occupations in France, Belgium, and across the Rhine, to Germany.
To complement the revelation of today's gameplay, Activision also described two other missions that prepare for the campaign:
Hürtgen Forest: A virgin forest on the border of Germany where the Allied forces are submerged in devastating clashes. In the heat of the battle, the German Navy uses bombs that detonate in the tops of the trees, raining sharp splinters on the soldiers. When your unit is decimated by enemy artillery, the forest explodes around you while the remains fall.

Normandy: From inside a Higgins canister, your squadron will wade into Omaha Beach in an audiovisual experience like no other D-Day has ever experienced in a game to date. You and your fellow soldiers must surpass enemy defenses to spearhead the Allied invasion.
Call Of Duty: WWII  Multiplayer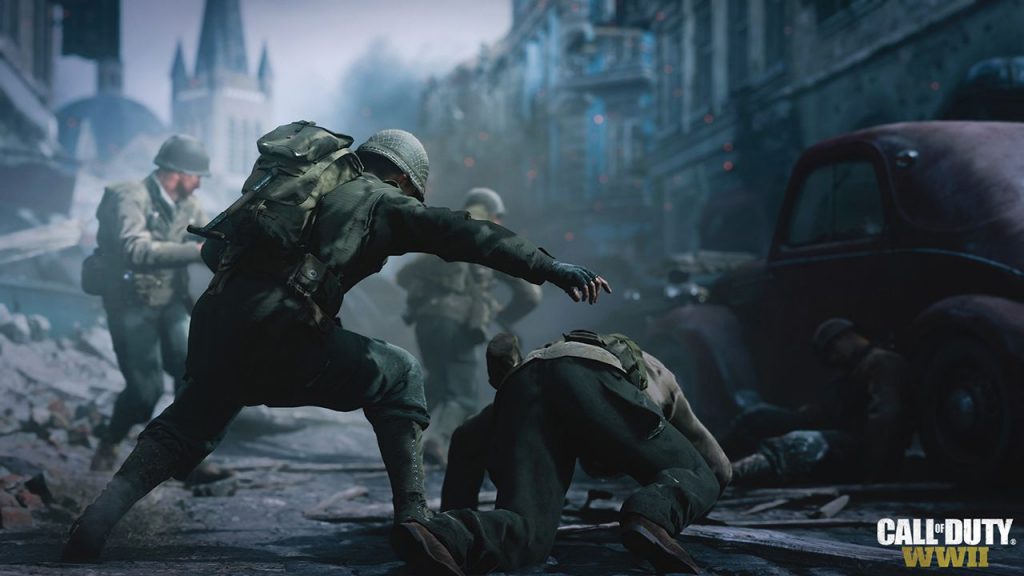 The multiplayer mode will be unveiled during the E3 and will include several new features with respect to previous releases. The "War" mode incorporates narrative into team clashes through dedicated levels. "Divisions" is a version of "Create-a-Class", with character customization, which allows us to join a division and reach different ranks in each one. And finally, the new social mode will be "Headquartes", with which they promise to interact and join the games of other partners.
Call of Duty: WWII will be released on November 3 on PC, Playstation 4 and Xbox One. There will also be a closed beta later, with early release on Playstation 4.