Online gambling is a relatively new industry, with new legislation passed in the early to mid-1990s resulting in the first online gambling sites becoming available. Despite its youth, the online gambling industry has experienced exponential growth since that time, as more people discover the excitement and convenience of being able to play their favorite casino games or bet on their favorite sporting events from the comfort of their own homes. Advances in payment security technology have encouraged further growth, as people feel safer entering their financial details online. 
By 2017, the online gambling industry was grossing $45.8 billion in a single year and is predicted to double in the next few years. Online gambling is an umbrella term that encompasses all forms of betting online, including sports betting, casinos, esports and poker. Each draws its own demographic but shares rapid industry growth.
The First Online Casino Games
Online casino games were first introduced to the world in 1994 by Microgaming with the launch of The Gaming Club, which looked very different to todays' modern online casinos. However, it did offer a variety of popular games, taking the world by storm in the earliest days of home access to the internet. The first real money online casino was launched the following year, in 1995, when CryptoLogic established InterCasino. CryptoLogic specialized in online payments and, through InterCasino, revolutionized online financial transactions. InterCasino still exists to this day and can be said to have inspired thousands of online casinos offering the chance to bet and win real money online. 
Today, you can play along at a PA online casino while getting the entire casino experience, the games are unrecognizable from what they were in 1995. There are old favorites, as well as exciting new games which are introduced regularly, available on both home computers and mobile devices. Online casino players can choose from a vast array of games, including poker, blackjack, roulette and slots, all designed to mimic the experience of being in a real casino.
The First Online Sports Betting
Throughout most of history, people have placed bets on the outcome of sporting events. The first company to facilitate this online was Intertops in 1996, which provided users with the opportunity to place their bets online. Other bookmakers quickly followed, and the competitive nature of the online sports betting industry resulted in myriad special promotions, incentives and bonuses, which only served to attract more punters. Live betting launched in 2002, allowing bettors for the first time to wager on sporting events as they were happening and increasing the popularity of online sports betting even further.
The First eSports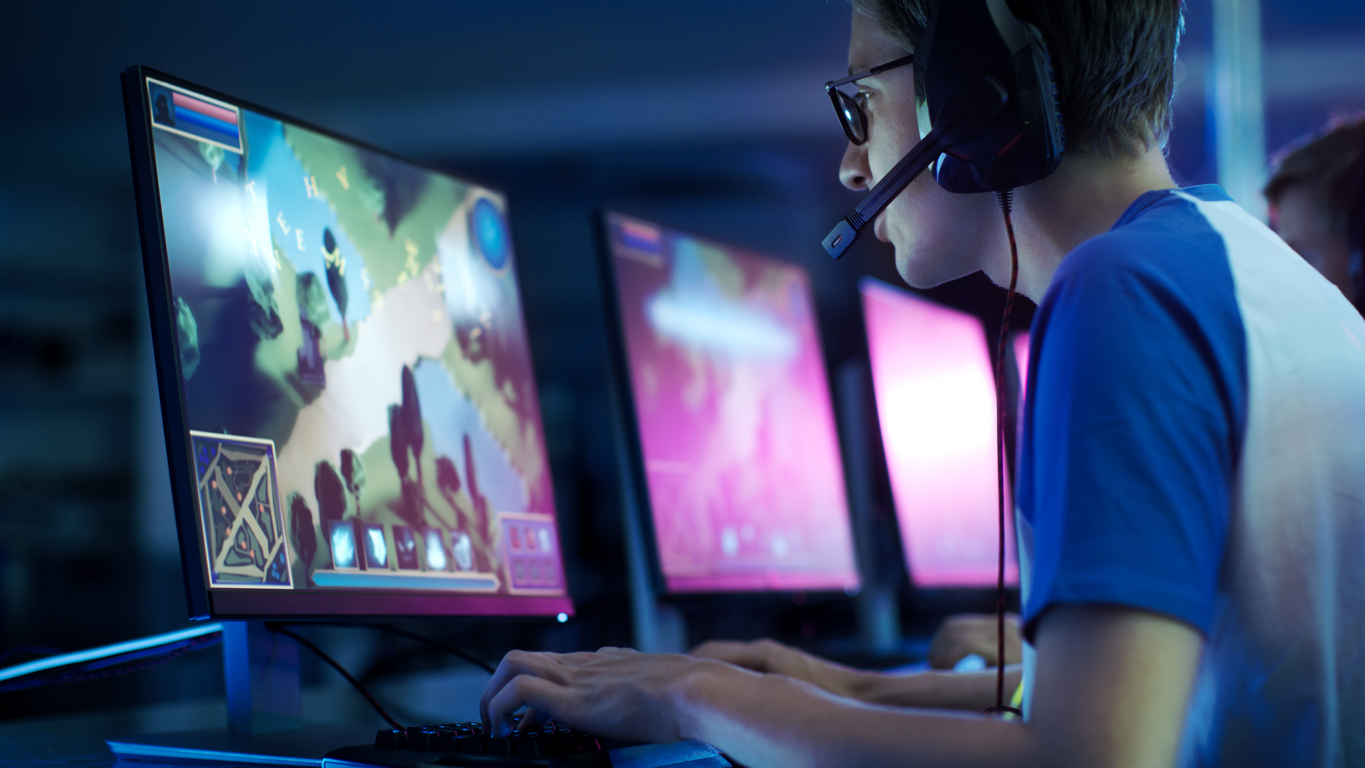 eSports refers to tournament play of popular video games, and as such dates back further than the internet. The first recorded esports event took place in 1972, where players at Stamford University competed for a Rolling Stones magazine subscription by playing Spacewar. Competitions such as this would remain popular throughout the 1970s and 1980s, but it was during the 1990s and the advent of the internet that esports truly came into its own. Suddenly, players from all over the world could connect and compete without having to travel, attracting thousands of participants. The 1997 Quake: Red Annihilation tournament is popularly regarded as the world's first online esports event, drawing in 2,000 participants from around the globe. 
Online Gambling Demographics
Perhaps unsurprisingly, a large percentage of online gamblers come from the younger demographic. While it can be difficult to calculate exact figures, a 2013 survey conducted in the US by SuperData Research found that more than 40% of all online gamblers fell into the 21 to 34 age-bracket. More surprisingly, over half of online gamblers surveyed were female at 57%, defying gambling stereotypes. In the UK, a report from the Gambling Commission showed that almost half of respondents (48%) had indulged in some form of gambling over a four-week period, with 17% of those choosing to gamble online. Online bingo is the most popular game played by women, whereas men are more likely to be found betting on sporting events.
The Rise of Mobile Gaming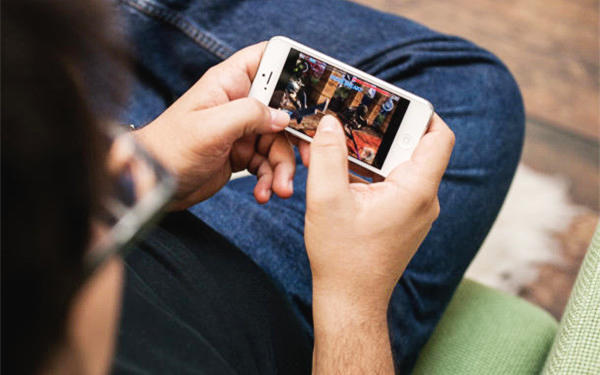 One of the key drivers in the growth of the online gambling industry in recent years has been the rise in mobile gaming. As of 2019, mobile accounted for 60% of total global video game revenue, generating industry profits of $16.9 billion. Mobile gaming revenues are forecast to achieve growth of 2.9% per year to 2024 and it is expected that there will be around 1.7 billion mobile gamers worldwide by the same year. With mobile becoming the most significant sector of the online gaming industry, online casinos, esports sites and other online gambling companies are rapidly expanding to include mobile in their offering.
Choosing an Online Gambling Experience
Part of choosing where to gamble online will depend on gaming preferences. Some sites offer a full selection of different types of games, while others specialize in one or more specific games or betting opportunities. There are pros and cons to all forms of online gambling, from casinos to esports and everything in between. One of the best things about online gambling is that many sites offer a free-play option, which allows new users to experience the games before committing any real money. This lets players test the functionality of the games they want to play, learn the rules if required, and generally get a feel for the overall experience. 
Once a game or site has been chosen, online gambling websites usually offer a far better array of bonuses and promotions than brick and mortar casinos and bookmakers. Many sites offer loyalty schemes for regular players that can result in free play or extra bonuses the more often players log on. 
The online gambling industry is huge and is only set to expand further over coming years, with more people seeking to take advantage of exciting promotions and special deals, with the added convenience of being able to play from the comfort of their own living rooms, or on mobile devices from anywhere in the world.