Today we are going to be talking about the best online RPG games for browsers out there. For those who are wondering what an RPG is, RPG stands for Role-playing game in which you take the role of a hero that goes into dangerous quests and adventures in a fictional world where you can upgrade your abilities, improve your skills and fight deadly monsters who are hungry for flesh and blood.
Now that you know what an RPG is, let us come back to our search of the best possible RPG out there for a browser. I must say there are many RPG out there, but only a few are worth playing so we have made the list of only the best ones for you. In addition to the classical games that we are going to review here, there is a variety of live casino online games, that give you the option of taking a roll of a certain character and play against other players. Kind of like regular PVP from MMORPG games. The winner takes it all. The only difference is that you don't have to directly deposit any cash, you can try the free demos and see if it works for you.  
Runescape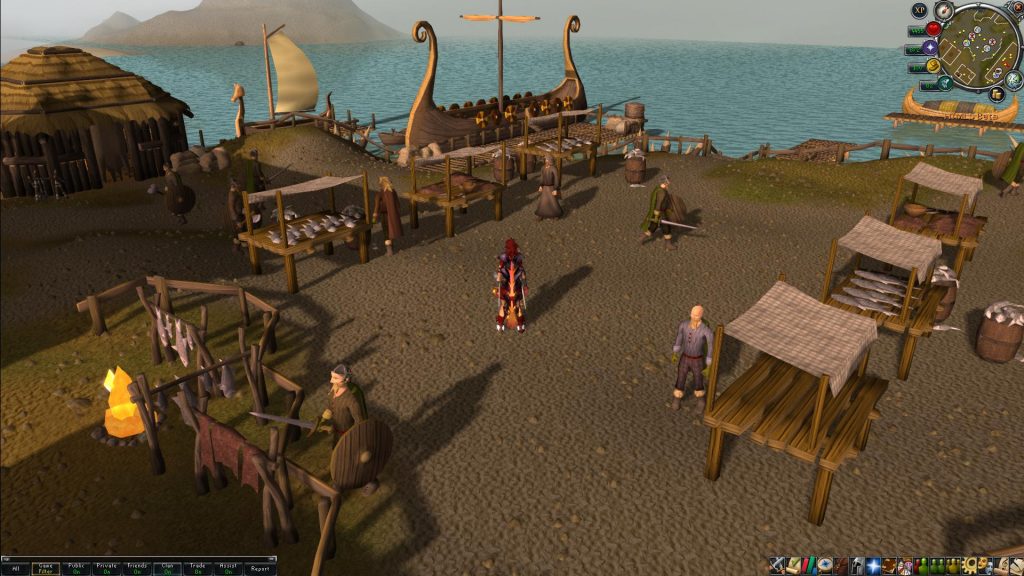 Runescape is one of the most widely played online RPG with over 250 million registered players. It takes the player, into a fantasy world of Gielinor where the players can upgrade their skills, go on endless quests, interact with other players and have intense combat experience. The fun part is that it is based on your choices, hence making you accountable for your own fate. Apart from this, socializing in Runescape is also one of the key features of this game, you can interact with hundreds of players and have a fun experience with them. Runescape has a subscription plan, that bills you monthly. By Becoming a "member" of the game, you can unlock various quests, skills and items that aren't available for use for the free players. This system kind of reminds the kind of games we mentioned above, the live casino games that also involve paid services that add additional fun to the games. Anyways, Runescape comes in few versions – The OSRS version, which means: Old School RuneScape and the new one. The OSRS was launched again in 2007 and attracted many old and new players since then. If you would like to try the game, be sure to visit ONLY the main website which is https://www.runescape.com. Be aware, one of the biggest problems in Runescape is that there are a lot of scammers who want to steal your in-game money and your account and it's payment options. Never provide any of your personal information to anyone in the game or out of the game. 
Realm of the Mad God 
The second one on our list is the Realm of the Mad God, which is also widely played and takes the player into an online realm which is ruled by Oryx the Mad God, who summons the players to serve his minions as food, but you are not on the same page as him so instead you undertake a daring adventure filled with wizards, dragons and other strange creatures who of course want you dead. You get experience and loot by killing those creatures and can hence upgrade your abilities to fight even stronger and deadlier creatures and go on endless ventures which make the game so interesting and addictive that you do not want to stop.
AdventureQuest Worlds 
The third one on our list is AdventureQuest Worlds and it is for the fans of adventure, be it going on endless quests, leveling up your character and learning new things, this game offers it all. Talking about adventures, are you a fan of the casino and all the adventure and fun that it offers? Then you should really check out the live casino which is filled with endless fun and adventure that one experiences in a real casino and it offers all of that for free. Anyhow AdventureQuest Worlds set the player into a world filled with adventure and fun where you can complete quests, gain experience and upgrade your character by purchasing new items and fighting vicious monsters. 
KingsRoad 
The fourth and the last game on our list is KingsRoad, it is similar to Diablo and features extensive hack 'n slash action, It offers real-time multiplayer so you can play this game with your friends or simply interact with hundreds of other players, that too, along with the amazing loot experience with which you can level up your character by getting newer and better items, hence making the game even more fun. Anyway, fun reminds me of this amazing online gambling based game called live casino in which you can play with thousands of online players and have a real-life gambling experience.