As years pass by, technology is leaping numerous generations ahead without even leaving a silhouette. Not only that,there has been a noticeable increase of gamers in The PC Master Race since the past decade. In addition to that, vast majority of gamers are putting aside their consoles to make room for their new PC Builds, built for The sole purpose to get the ultimate feel of attaining 4K 60FPS.
The Ultimate Guide To The 150,000 PKR "Money Burner's" Skylake
 Build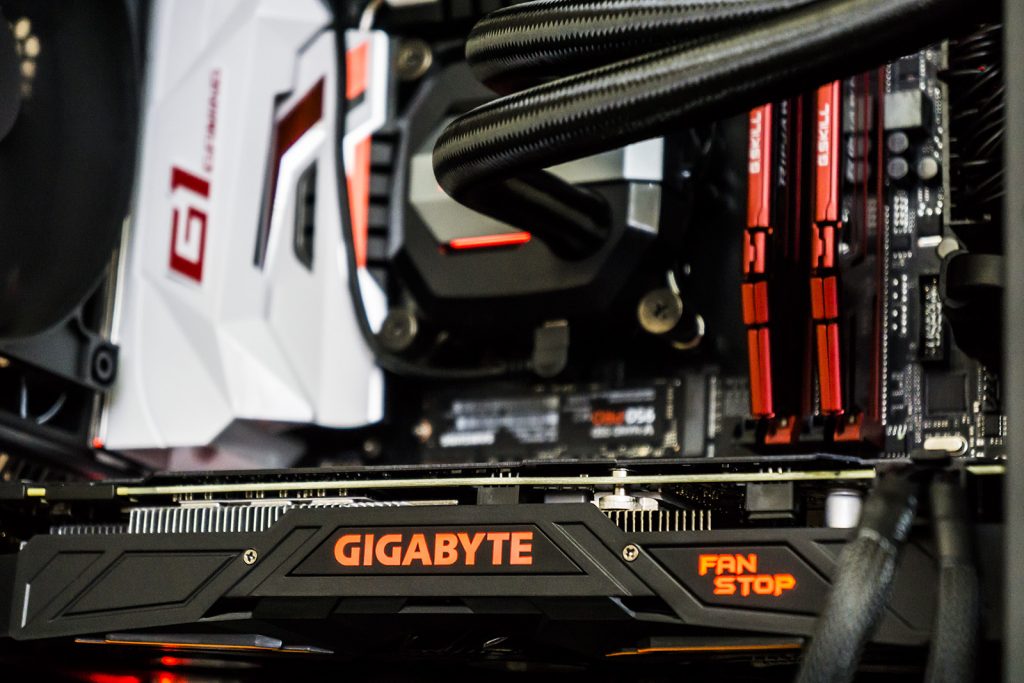 As for today, we will show you the ultimate guide to build a beastly gaming PC under 150,000 PKR,  which could easily run games @60+ FPS 1440p max setting for more than a couple of years. So without any further delay, let us begin…
We'll start off with the CPU. For the  CPU, we're gonna stick to the i5 6600K. This CPU not only provides outstanding gaming performance, but also boasts flawless overclocking potential. The i5 6600K has a core clock of 3.5 GHz and a boost clock up to 3.9 GHz. The maximum power consumption at stock clocks is rated 91W, providing astounding performance at a reasonable TDP. Since it does not come with a stock cooler, we will select the Corsair Hydro Series™ H80i v2 Water Cooler , a cooler which is both cool and silent.
Up next comes the MotherBoard. We will choose the Z170x-Gamimg 3 ATX MOBO. This motherboard from GIGABYTE, provides good overclocks for both the CPU and the RAM. It supports Nvidia's SLi Technology and AMD's CrossFire X Technology  as well. Besides that, it has beastly looks so you won't feel cheap using this MotherBoard. It supports the LGA 1151 socket for SkyLake chipsets, consists of 3 fan headers and 6 SATA Ports.
For the RAM we will opt for the Corsair Vengeance LPX DDR4 16GB (2x8Gb) Kit. This RAM is good enough. Being clocked at 2400MHz, having the killer looks and decent performance, both at the same time.
Now for the most crucial component the GPU. We will be picking up the NVIDIA GeForce GTX 1070 customized by Gigabyte. This GPU provides magnificent gaming performance at an excellent price, having a core clock of 1620 MHz in OC Mode and 1594 MHz in gaming Mode.Not to mention the boost clock is set at 1822 MHz in OC Mode And 1784 MHz in Gaming Mode. Having 1 x Dual-link DVI-D 1 x HDMI 2.0b 3 x DisplayPort 1.4 and a power rating of only 150W, this Graphics Card is the best choice for gamers looking for marvelous gaming performance at a cheap price.
CORSAIR CSM Series CS650M is what we are choosing as our power supply. In spite of having an 80 PLUS Gold-certified efficiency this PSU is silent as well as modular too.
As for the storage, our primary drive will be the Kingston SSDNow UV400 2.5″ 240GB, a SSD, and the secondary drive will be a Seagate Barracuda 1 TB. Last but, not the least the chassis we have chosen for this build is Corsair Obsidian Series® 750D Airflow Edition Full Tower ATX Case consisting of good airflow and plenty of space for water-cooling later on.
Best Gaming PC Under 150,000 PKR Specifications: 
So that is all folks. You'll find the price breakdown below:
CPU: Intel® Core i5-6600K: 26,000 PKR
CPU Cooler: Corsair Hydro Series H80i v2: 10,800 PKR
Motherboard: Gigabyte GA-Z170X-Gaming 3: 18,900 PKR
RAM: Corsair Vengeance® LPX 16GB (2x8GB) DDR4: 8,600 PKR
Chassis: Corsair Obsidian Series® 750D Airflow Edition Full Tower ATX Case: 17,000 PKR
SSD: Kingston SSDNow UV400 2.5″ 240GB:  7,000 PKR
HDD: Seagate Barracuda 1TB: 5,500 PKR
Graphics card: GIGABYTE GeForce GTX 1070 G1: 57,000 PKR
TOTAL: 150,200 PKR
Note: ALL PRICES HAVE BEEN TAKEN FROM CZONE

If you can add more bucks then MSI GEFORCE GTX 1070 GAMING X 8G: 59,500 (available at PCfantics is the better option).