It seems that, after repeating countless times that Battlefield 5 will not have lootboxes or microtransactions, EA and DICE got tired of losing money with the poor commercial performance of the title and finally they will incorporate purchases with real money to "expand the experience" [ehem… pockets].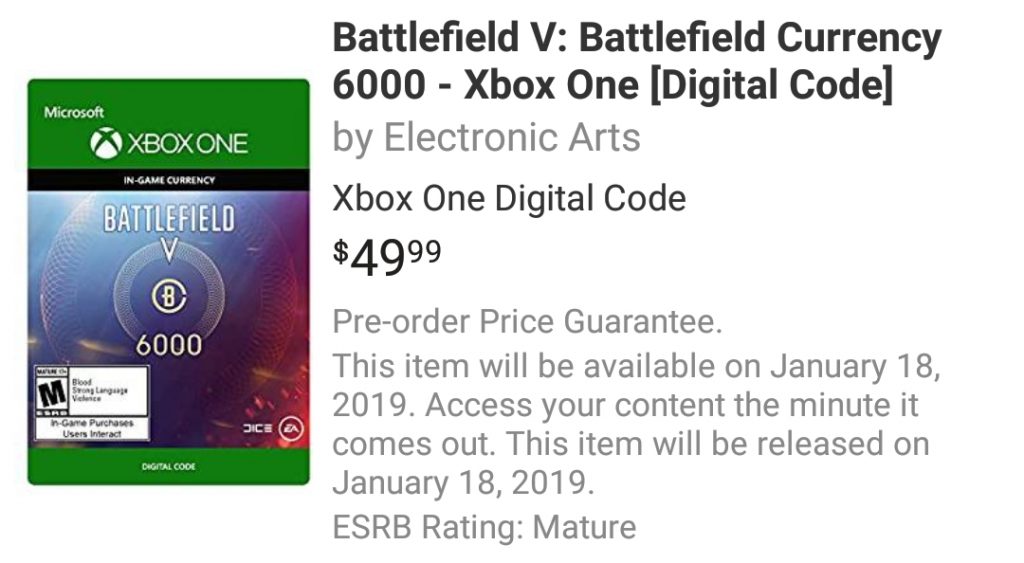 As everyone knows, those risky statements came as a result of the poor reception that the disastrous implementation of micro-transactions in Star Wars Battlefront 2, seeking to recover the public's confidence for this new installment of Battlefield. Things did not go as expected, commercially speaking, and now we can finally buy game credits to unlock everything without playing.
The leak of this news was unveiled by the user "spanky088" of the Reddit forums, where you can see that this will take effect from January 18. In this specific case we will have a virtual currency called Bcoins, where for 5 euros you can buy 500 Bcoins until you reach 6000 Bcoins for 50 euros.
500 Bcoins – 5 euros

1050 Bcoins – 10 euros

2200 Bcoins – 20 euros

6000 Bcoins – 50 euros
This currency can be exchanged for skins (for characters, weapons, vehicles, etc), seeking to minimize criticism to avoid the classic 'Pay to Win', but of course, well they have had time to create content that nobody has requested (and above exclusive payment), so it prevails to make money fast. Note that the picture only refers to the version of Xbox One, but we are sure that EA will implement this change across all platforms.