Recently, developer studio behind Battlefield 1 revealed new insights related to the famous shooter and the game's future updates.
In the recent blog update, DICE announced that the Battlefield 1 will be getting new updates every month instead of the seasonal updates to attract more players. In addition, the executive producer also confirmed that Platoons will be added as the new feature in the upcoming update, that will allow players to join match as a unit.
The new major update is due sometime later this month and according to the developers, the purpose is to bring out all they have planned for the game. "With this new tempo, we're going to bring you more of what you want, faster than ever."
After the Spring update which is due sometime later this month, we assume that the game will be getting monthly updates from May. Furthermore, the blog post also announced in-game improvements and tweaks for the matches, especially for the Operations to address the fan request grievances. The team is also working on a feature update for rent-a-server program which will be added pretty soon.
We still have some work to do to make the game as frictionless as possible. We're dedicating the May Update to revisions that will improve your quality of life in Battlefield 1.
While the team will be revealing more updates related to the Platoons soon which aims the players to organize as a unit, swift victories and achieve goals.
The blog post also revealed new concept art images of the upcoming DLC pack "In The Name Of The TSAR" which can be seen below;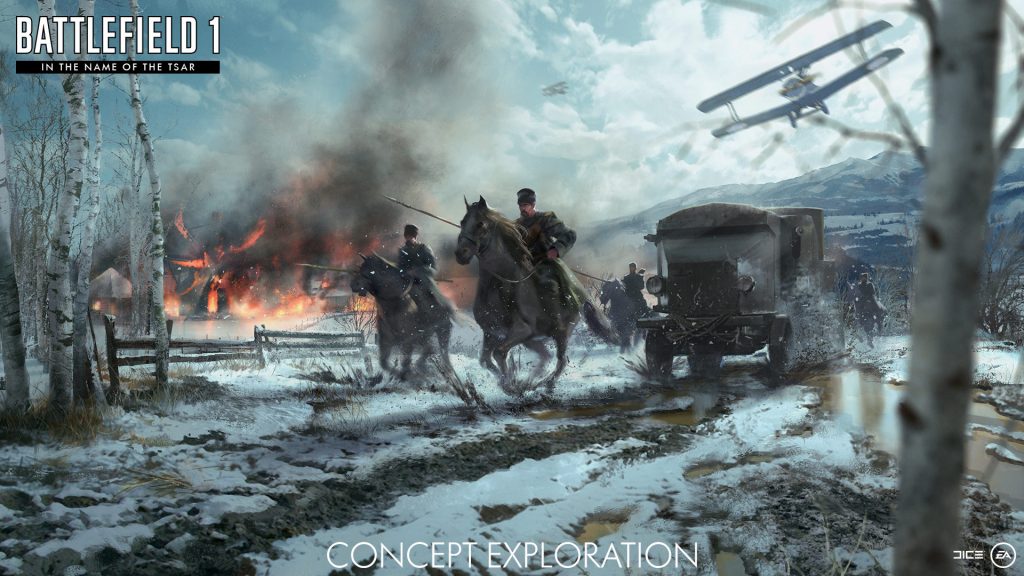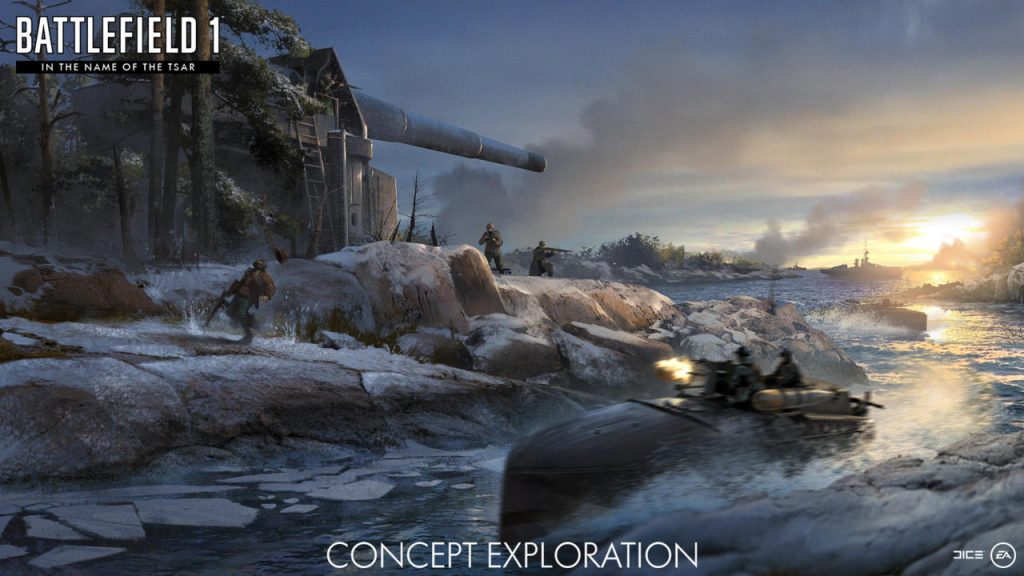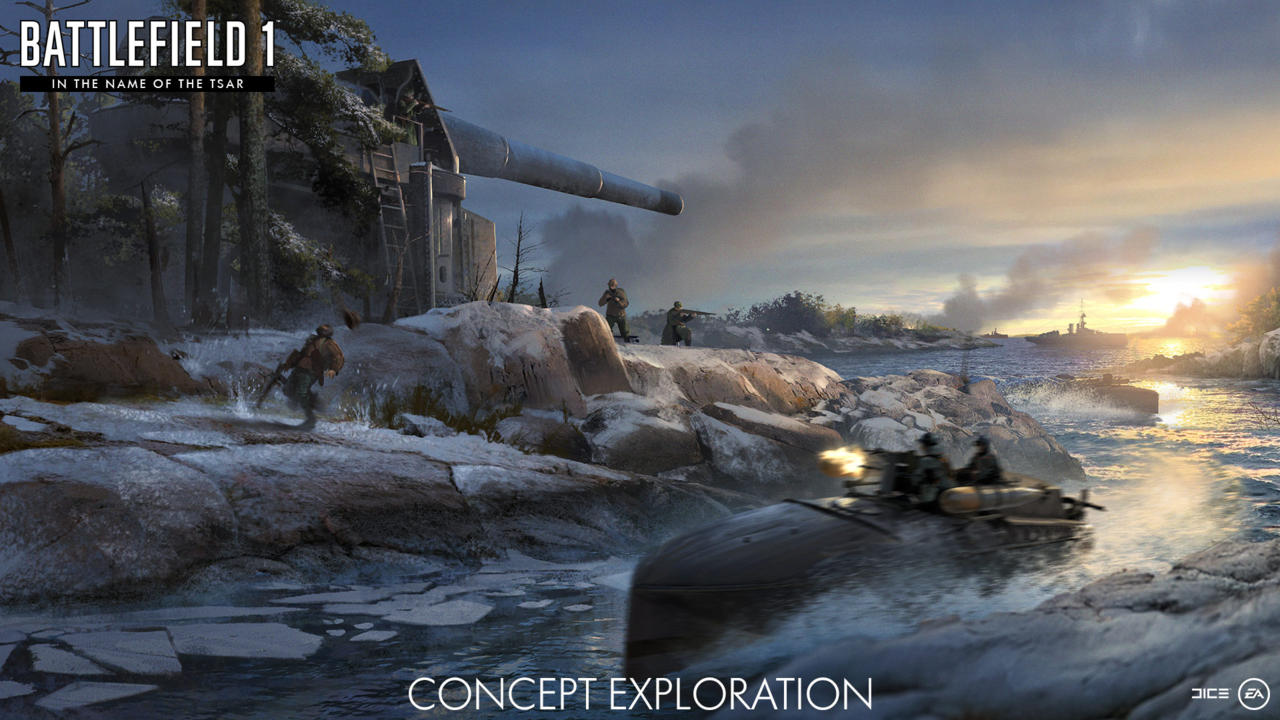 Battlefield 1 is now available for PC, PS4 and Xbox One. The remaining two DLC packs are Turning Tides, and Apocalypse, which will be released in the coming months. Stay tuned for more updates!