ASUSTeK Computer is one of the first among AMD AIB-partners to announce the plans to launch its own versions of Radeon RX Vega 64 graphics cards with custom cooling solution 'ROG Strix Radeon RX Vega 64'. The launch will not take place until sometime in the month of September, this means that until that month only reference models will be available for sale.
Asus ROG Strix RX Vega64: The first custom RX will arrive in September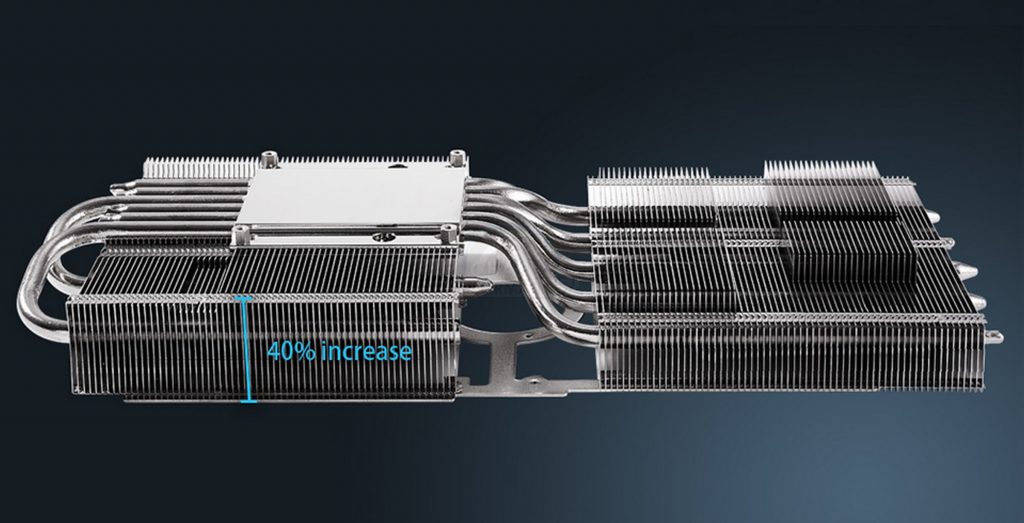 The prepared graphics cards are labeled ROG-STRIX-RXVEGA64-O8G-GAMING and ROG-STRIX-RXVEGA64-8G-GAMING, and, apparently, will differ from each other by the working frequencies of the GPU core. Both models are created on the basis of a unique PCB design, and will receive a massive cooler with three 90-mm fans and an aluminum radiator pierced by several heat pipes. On the back there is a metal reinforcement plate. Such a cooling system is equipped with the ROG Strix GeForce GTX 1080 Ti OC graphics card.
Unfortunately, the operating frequencies of the ROG Strix Radeon RX Vega 64 video cards have not been disclosed yet. New products will be able to connect a pair of case fans, whose rotation speed will be automatically adjusted depending on the temperature of the GPU, and will also be equipped with LED RGB-illuminated Aura.
ASUS ROG Strix Radeon RX Vega 64 Specifications:
| | |
| --- | --- |
| ROG Strix RX Vega64 OC Edition | ROG Strix RX Vega64 |
| ROG-STRIX-RXVEGA64-O8G-GAMING | (ROG-STRIX-RXVEGA64-8G-GAMING) |
| PCI Express® 3.0 | PCI Express® 3.0 |
| OpenGL® 4.5 | OpenGL® 4.5 |
| 8GB HBM2 memory | 8GB HBM2 memory |
| 2048-bit memory interface | 2048-bit memory interface |
| Boost Clock – TBD | Boost Clock – TBD |
| Base Clock – TBD | Base Clock – TBD |
| 1 x DVI-D | 1 x DVI-D |
| 2 x HDMI 2.0 | 2 x HDMI 2.0 |
| 2 x DisplayPort 1.4 | 2 x DisplayPort 1.4 |
| | |
| ASUS RX Vega64 Water Cooled Edition | ASUS RX Vega64 Air Cooled Edition (Black/Silver Editions) |
| (RXVEGA64-O8G-LIQUID) | (RXVEGA64-8G) (RXVEGA64-8G-SILVER) |
| PCI Express® 3.0 | PCI Express® 3.0 |
| OpenGL® 4.5 | OpenGL® 4.5 |
| Stream Processors 4096 | Stream Processors 4096 |
| Boost Clock 1677MHz | Boost Clock 1546MHz |
| Base Clock 1406MHz | Base Clock 1247MHz |
| 8GB HBM2 memory | 8GB HBM2 memory |
| Memory Clock 945MHz (1.9Gbos) | Memory Clock 945MHz (1.9Gbos) |
| 2048-bit memory interface | 2048-bit memory interface |
| 1 x HDMI 2.0 | 1 x HDMI 2.0 |
| 3 x DisplayPort 1.4 | 3 x DisplayPort 1.4 |