Asus's top-of-the-range laptops that will be announced next week has been revealed in Geekbench database, we are talking about the Asus ROG Zephyrus Duo 15 (GX551QS), equipped with an AMD Ryzen 9 5900H 8-core/16 threads processor at 3.30 / 4.50 GHz Base / Turbo frequency (26% / 33% faster in single / multicore than Core i7-10850H) accompanied by no less than an Nvidia GeForce RTX 3080 with 16 GB of memory GDDR6 VRAM and 38 GB of DDR4 RAM @ 3200 MHz.
Nvidia GeForce RTX 3080 Mobile offers 6144 CUDA Cores (2560 less than the GeForce RTX 3080 desktop and 256 more than the GeForce RTX 3070), so its performance would be close desktop variant of GeForce RTX 3070.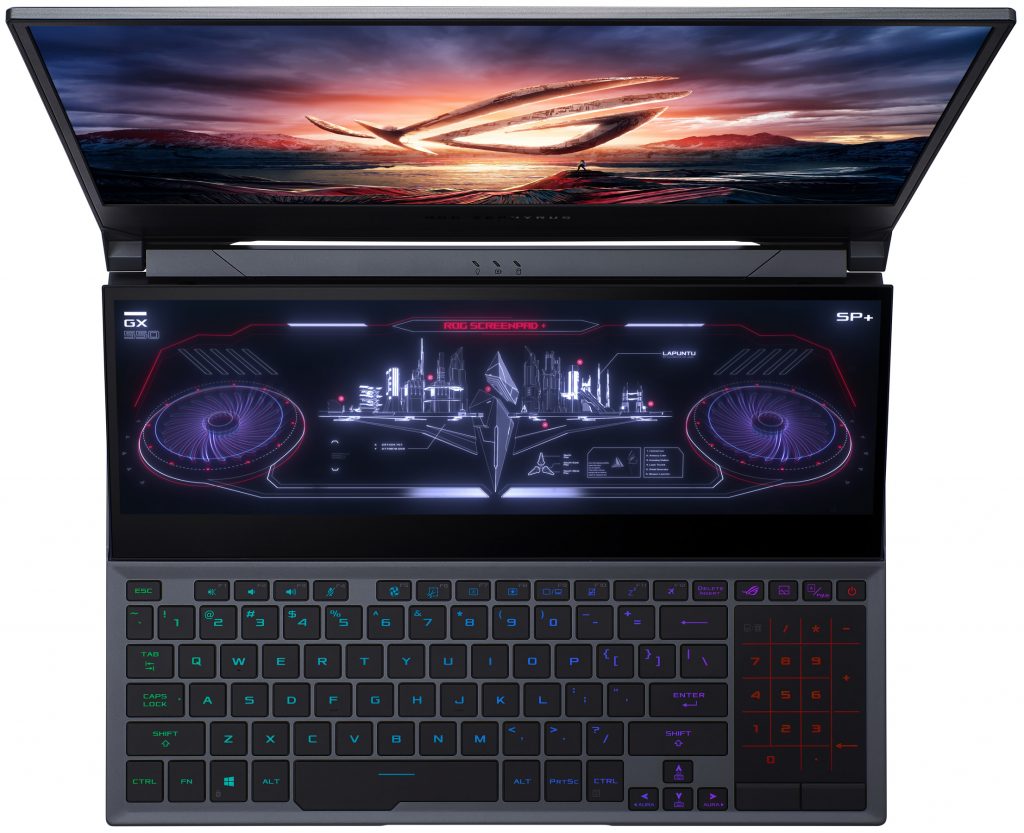 If there are no surprises involved, Asus ROG Zephyrus GX551QS would offer a 15.6-inch main screen at a 4K resolution of 3840 x 2160 pixels or 14.1-inch Full HD of 1920 x 1080 pixels @ 240 Hz along with a second multi-touch panel at a resolution of 3840 x 1100 pixels, the processor would be backed by the Thermal Grizzly liquid metal thermal compound with four aluminum radiators attached to several copper heatpipes along with a pair of n-Blade fans made of aluminum to increase heat dissipation.
ASUS ROG Zephyrus GX551QS
AMD Ryzen 9 5900H + RTX 3080 Laptop 16.0 GBhttps://t.co/SlP6LJ1mhq pic.twitter.com/jF0eBHFlJQ

— APISAK (@TUM_APISAK) January 3, 2021
We end up with at least 1 TB of M.2 SSD storage, a 90 Wh battery, an RGB keyboard, and a chassis around 21mm thick with a weight that will hover at 2.5 kilograms. Its price? You can already imagine that it will easily exceed the 3,000 euro barrier, perhaps it may be closer to the 4,000 euro barrier!