Asus announced the launch of a high-end curved gaming monitor, the Asus ROG Swift PG27VQ using a curved panel with Quantum Dot technology with a size of 27 inches offers a perfect 2K resolution of 2560 x 1440 pixels with an impressive 165 Hz refresh rate (which will allow you to make the most of the powerful GPUs on the market) that can be maxed out using NVIDIA G-Sync technology (unless you use an AMD Radeon, of course).
Asus ROG Swift PG27VQ Curved Gaming Monitor With Quantum Dot Technology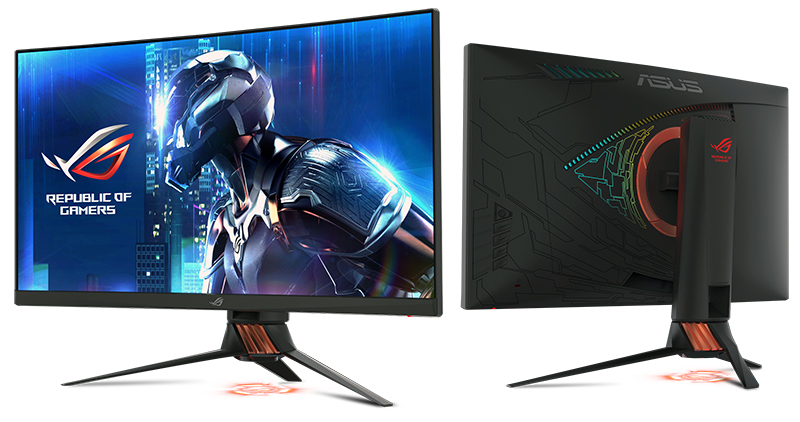 The rest of the known information is completed with HDR support and the RGB LED Asus Aura Sync RGB lighting system at the rear and it will also project the logo on the table in 16.8 million colors.
In addition, the company announced two more models: the Asus ROG Strix XG27VQ, with a 27-inch panel at Full HD resolution of 1920 x 1080 pixels with Adaptive Sync technology and the Asus ROG Switft PG27UQ, a 27-inch monitor with a 4K resolution and HDR support + Quantum Dot technology support. Not a word about the availability of all these models as well as their prices.