Asus ROG Swift PG258Q is now on sale, a monitor manufactured around a 24.5-inch TN panel at a native Full HD resolution of 1920 x 1080 pixels with a response time of 1 millisecond (1ms) and amazingly fast refresh rate that reaches 240 Hz native (not Overclocked), so it requires the support of NVIDIA G-Sync technology to avoid any problem of tearing or lag.
Asus ROG Swift PG258Q Now On Sale For 629 Euros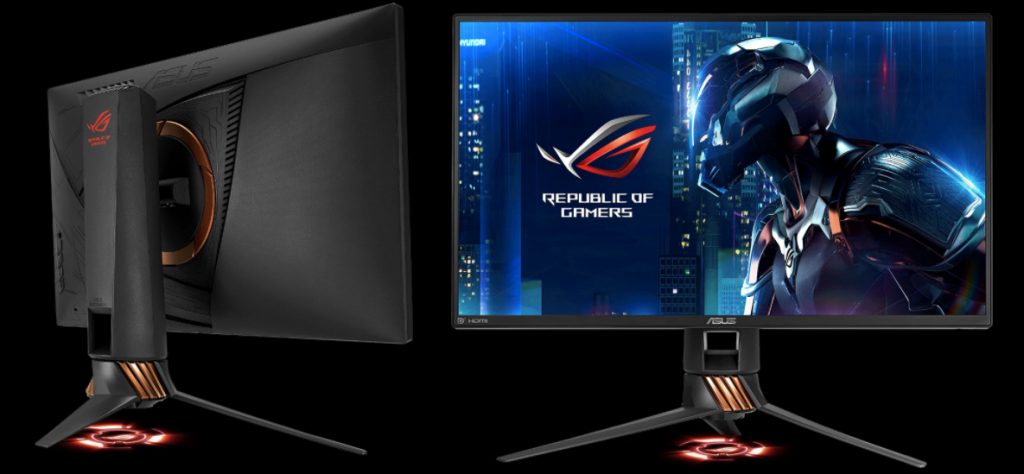 ROG Swift PG258Q has an incredibly-fast 240Hz native refresh rate without overclocking, and is twice as fast as conventional 120Hz monitors. This results in amazingly-fluid gaming visuals with no frustrating lag or motion blur, giving gamers the upper hand in first-person shooters, racing, real-time strategy and sports titles. It also features NVIDIA G-SYNC technology, which eliminates screen tearing, and minimizes display stutter and input lag. The ultra-fast refresh rate, combined with NVIDIA G-SYNC technology, delivers the smoothest, fastest, and most breathtaking visuals imaginable.
With such refresh rate, we are looking at a monitor that is more focused on games such as the Counter Strike: Global Offensive or Overwatch. Obviously, this monitor is also suitable for racing games.
The information of the Asus ROG Swift PG258Q is complete with a maximum luminosity of 400 nits, it is adjustable in height: from 0 to 120 mm, turn from 0 to 90º, turn +50 to -50º and tilt from +20 to 5-º; it includes video connections in the form of DisplayPort 1.2 and HDMI 2.0,  two USB 3.0 ports, headphone jack, LED lighting system, compatible with VESA (100 x 100 mm), Flicker Free, Gaming Plus, GameVisual, Ultra Low Blue Light (ULBL) to reduce harmful blue light, a maximum consumption of 65W and a price of 629 euros.